Ask the Coach with Head Coach John Franco: Week 7
Question: What's the game plan going into the playoffs?
Coach John Franco: "The game plan going into the playoffs is to win, and to get everybody healthy."
Q: A lot of players got hurt in the PO game. How is that going to affect the Penn-Cambria game?
CF: "Well, we are banged up a little bit, but I think outside of Noah Sprankle everyone else should be ready to go."
Q: Who are some of the key players on Penn-Cambria?
CF: "The key players are their quarterback #11, he's really good. Their two wide receivers are really good, #13 and #2. Those are the guys we have to control, and they're all starters on defense too. They probably have the best passing game in District 6, so we have our work cut out for us."
Q: How do the lines match up?
CF: "I think the lines are very similar in size. Size, strength, and speed I think they're very similar. It just comes down to who is tougher."
Leave a Comment
About the Writer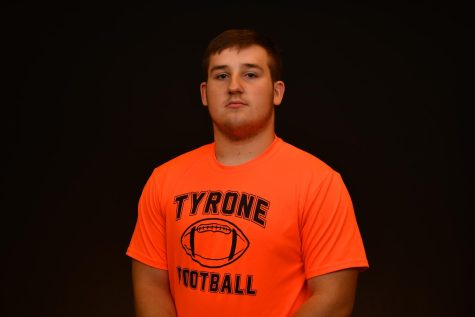 Dylon Brower, Staff Writer
Dylon Brower is a senior in his third year of Eagle Eye who enjoys giving an inside view into the locker rooms of the sports he plays. Dylon is someone...