Ask the Coach With Head Coach John Franco: Week 4
Question: How is the match up against Bald Eagle?
Coach John Franco: This should be one of our toughest game of the year. They are the defending 3A champs and they went all the way to the western final, so they have a really good program. We're getting ready for a battle. But having said that I think we match up very well against them. We both have pretty quick teams, we're not very big but we have a good shot at them this year.
Q: What are the things the team has to work on?
CF: Well, we have to get better in all areas. We still want to have our offensive line improve their blocking so we can run power and trap, which are our two basic run plays. They need to work on their pass protection and they've been getting better at that. Defensively we still have to make sure that we line up faster, and because they have a no huddle offence we really have to get quicker. There isn't anything that we don't have to work on, we have to continue to get better at every phase of the game.
Q: What's the defense's main goal against Bald Eagle?
CF: It's the same as it always is, which is to shut them out. We have to stop the quarterback from running the ball. He runs the ball the most and is their number one runner. Second thing we've gotta do is stop the bubble quick screens which is one of the biggest strengths to their team. The third thing is that we've got to protect against the deep pass.
Q: How do the lines match up?
CF: I think pretty equally. I think size wise we're pretty equal to them and I think speed wise we're pretty similar there. These will be the fastest defensive linemen we've seen yet but I think we're pretty equal to them on both sides of the ball.
Leave a Comment
About the Contributor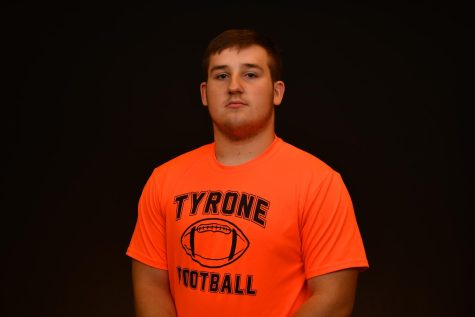 Dylon Brower, Staff Writer
Dylon Brower is a senior in his third year of Eagle Eye who enjoys giving an inside view into the locker rooms of the sports he plays. Dylon is someone...