Ask the Coach With Head Coach John Franco: Week 3
Question: How do you feel about the game being canceled last week?
Coach John Franco: I was very upset and frustrated by it. But in 2020 that seems to be the way things are done and the way things happen so we have to deal with it. I always speak to my players about overcoming daily adversity because every day you will have some kind of adversity and you have to learn to overcome it. The game being canceled was a great example of that.
Q: How do you think that not playing a game will affect the players?
CF: I think that we're at a disadvantage against Huntington because they've played a game and we haven't. It's very disadvantageous to us and that means that we have to work harder at practice and in the game.
Q: What should the team focus on for Huntington?
CF: The focus for the team is the same as Bellefonte. The offensive line has to control the game. The offensive line is the key to the game. As well as the defensive line. The offensive line comes first though, then the defensive line.
Q: How does the team look this week at practice?
CF: I thought we had a good week at practice again and we just need to play a game. The players have been practicing for 8 weeks and they've only played one game. I thought that we practiced well and we've been practicing well, but we just need to play a game.
Q: How do the lines match up?
CF: They're a little bigger than us but i think we're quicker and a little better, so whoever is going to play the hardest is going to win the game.
Q: How do the skill players match up?
CF: I think our skill players are better than anyone in the conference. Other teams have some good players, but I think that our guys are very good.
Leave a Comment
About the Contributors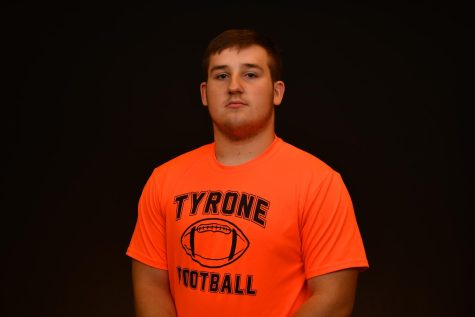 Dylon Brower, Staff Writer
Dylon Brower is a senior in his third year of Eagle Eye who enjoys giving an inside view into the locker rooms of the sports he plays. Dylon is someone...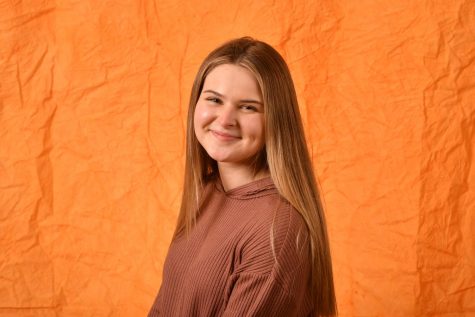 Lucia Isenberg, Photo Editor
This is Lucia's fourth year in Eagle Eye and her third year as Photo Editor. She is very excited to express her creativity and find new ways to take...