Artist of the Month: Scotti Everhart
Senior Scotti Everhart was the first artist ever to win the Best in Show Award at the annual Tyrone Art Show two years in a row, and by the looks of her most recent works a three-peat looks entirely possible. 
"I am most impressed by the refinement of her drawing skills and her grasp of human proportions," said Tyrone art teacher Eric Feather.
Scotti has earned many awards such as Scholastic art awards, ribbons/medals in various fairs, and has made an online presence for her work.
Art has been a part of Everhart's life for as long as she can remember.
"
Ever since I was little my dad was always teaching me new techniques
— Scotti Everhart
"Ever since I was little my dad was always teaching me new techniques," said Everhart.
According to Everhart, she finds inspiration for her art from many different places, including music and poetry. Everhart is currently working on a 30 x 22" self-portrait and a smaller Game of Thrones inspired portrait.
"I'm thinking once I finish my current piece, it will be my favorite, but it's honestly hard to choose because they're all so different," said Everhart.
Everhart credits Mr. Feather as her favorite art teacher, and at least some of her success to the influence of her parents, who are also artistic. Her mother is a seamstress and her father, TAHS English teacher Steve Everhart, used to draw as well.
Everhart hopes to attend Penn State University Park next fall where she plans to be a graphic design major.
Her biggest supporters include her parents, friends, and her boyfriend, who will continue to support throughout her college years.
View Comments (10)
About the Contributor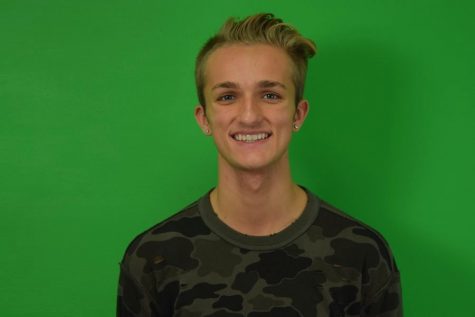 Garett Matley, Staff Writer
My name is Garett Matley and I am a senior at Tyrone High. That being said, since this is my first year in Eagle Eye, it is also my last. My favorite color...