Aevidum Club Raises Money for Suicide Prevention
Members of the Tyrone High School Aevidum club conducted a tie dye t-shirt fundraiser during the Spring Fling on April 18. All the money raised was sent to a local suicide prevention organization.
"The students developed the idea, made signs to gain student interest, and ran the tie-dye station," said Aevidum faculty adviser Tiffany Johannides. "As the club leader, I could not be more proud of this groups effort and dedication to suicide prevention."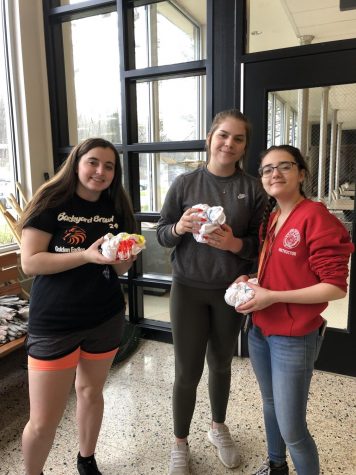 Aevidum, which means I've got your back, was founded by students at a small high school in Lancaster County, Pennsylvania after they lost a classmate to suicide.
The group then went statewide creating clubs in high schools everywhere to raise awareness to mental health issues.  Aevidum is a student club that shatters the silence that surrounds depression, suicide, and other issues facing youth.
"Aevidum is a great club that is always working hard. It is supportive to everyone and we have fun at the same time and help make everyone feel included," said sophomore Laura Kohler.
TAHS Aevidum raised $110 through the tie-dye project which will be donated to the Blair County Suicide Prevention Task Force.
According to their website, the Blair County Suicide Prevention Task Force "was established in October 2004 under the auspices of the Blair County Mental Health Office. The task force consists of representatives from various entities with the mission of stopping suicide in Blair County."
"Aevidum is trying to get their name out there and just help the school atmosphere," said senior Jayden Graham.
Aevidum is already looking forward to next year and can't wait to make an even bigger impact in the school.
"It went really well this year and I think they should get more supplies so more people can buy shirts and donate. Overall it was very fun and I am looking forward to next year," said fundraiser participant and junior Lindsey Walk.
Leave a Comment
About the Contributor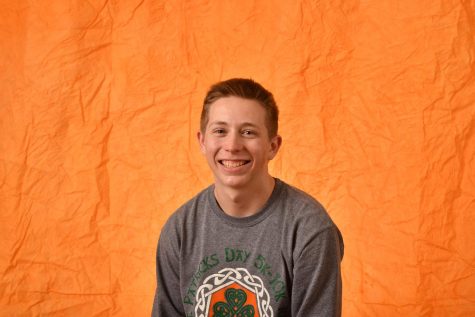 Kelton Raabe, Sports Editor
Kelton Raabe is a man of many talents. His hard work has earned him a promotion to Sports Editor in his third year on the Eagle Eye staff. You can catch...