Tyrone boys take a bruising from the Bisons of Clearfield
The Tyrone Golden Eagles basketball team got out hustled and outsized under the rim by the Clearfield Bisons this past Friday at home, losing 59-50.
The Eagles had it rough on Friday night facing a big size triple-A school. The game was filled with competition down low.
Tyrone big man Anthony Politza kept up his solid scoring average with a game leading 16 points.  The Eagles also got 13 points from Dylan Thomas and 10 from Jacob Meredith but it wasn't enough for the Eagles to pull out a win as they were outscored in three of four quarters.
"
I don't think Clearfield had any more talent than us. I just think they had more heart and desire to get the win
— Head Coach George Gripp
"When you're playing quality teams like Clearfield it come down to the little things. Most of their first half points came from second chance buckets, for offensively, they rebounded the ball. To win big games we need to take care of the little things," said junior Michael Lewis.
Clearfield rotated 10 guys and managed to get a big win over an ambitious Tyrone squad.
"It felt like we were right there the whole game. They killed us on the glass. If we would've rebounded the ball better, it would've been a better out come," said sophomore guard Parker Mitchell.
The Eagles record has fallen to 3-2 on the year, 2-1 in the Mountain League.
"I don't think Clearfield had any more talent than us. I just think they had more heart and desire to get the win," said Head Coach George Gripp.
BOX SCORE
CLEARFIELD (59): Brown 5 3-6 14, McKenzie 2 0-0 5, Hazel 4 4-4 13, Myers 4 9-13 20, Strauss 0 3-4 3, Lezzer 1 1-4 3. Totals – 16 21-33 69.
TYRONE (50): Soellner 0 0-0 0, Mitchell 2 2-2 6, Meredith 4 1-4 10, A. Weaver 1 0-0 2, Lewis 1 1-2 3, Thomas 4 4-4 13, Politza 7 2-5 16, G. Weaver 0 0-0 0, . Totals – 19 10-17 50.
SCORE BY QUARTERS
Clearfield:   18 9 14 18 – 59
Tyrone:    9 13 12 16 – 50
3-point goals: Clearfield 6 (Brown, McKenzie, Hazel, Myers 3); Tyrone 2 (Thomas, Meredith).
JV: Tyrone, 49-41. High scorers-G. Weaver, T, 14.
Leave a Comment
About the Contributors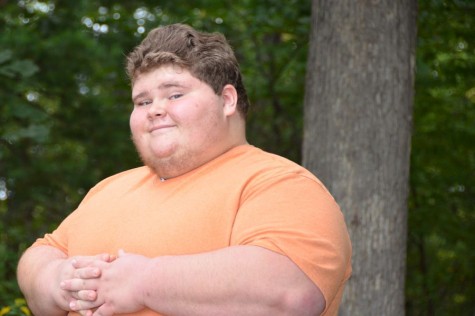 Ryan Stringer, staff writer 12
Hello, my name is Ryan. I am now entering my second year of Tyrone Eagle Eye News. I am a senior and writing about sports is a huge passion of mine. I...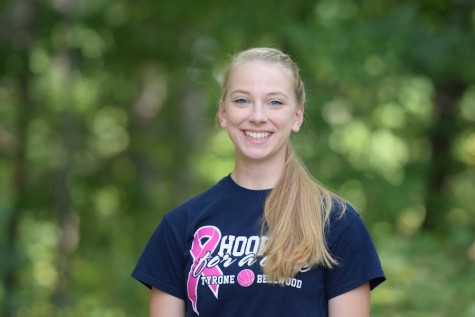 Erika Voyzey, Photo Editor
Hi! My name is Erika Voyzey, and I'm a senior at Tyrone Area High School. You'll find me out at the track practicing to win my third state high jump...