2022 TAHS Prom Primer: Payment and Forms Due By April 14
With the end of the school year rapidly approaching, TAHS students are looking forward to many end-of-the-year traditions, including the first "normal" school-sponsored prom since 2019.
The 2022 TAHS Prom will be held on Friday, May 13, at the Jaffa Shrine in Altoona from 7:30 p.m to 10:30 p.m.
This location for the prom was chosen back in 2020, but with the pandemic cancellation of that prom, and after two years of holding an "outdoor" prom, this is the first time the event will actually be held at the Jaffa.
"With some of our smaller venues in the previous years, we were really searching for something bigger with more space at a better price," said Prom Advisor Miss. Markel
The theme is Masquerade. Students are permitted to wear masks; however, full face masks are not permitted.
The cost of the prom is $40.00 per person (Check or money order should be made payable to "TAHS").
All forms and fees must be turned in to Miss Markel or Miss McClarren between Monday, April 11, and Thursday, April 14th.
Table sign-up will be on Thursday, April 21, and Friday, April 22 in Mrs. Markel's room (231).
Decorations at the Jaffa Shrine may be viewed from 6:30 p.m. to 6:45 p.m. only. The "Grand March" will begin at approximately 6:45 p.m. outside the Jaffa Shrine on the front balcony.
Students should park at the side of the Jaffa Shrine. Parents and friends should park behind the building.
The rules for bringing a guest to the prom are as follows:
A junior or senior may invite one guest. A guest is a student in grade 9-12 at TAHS, a TAHS graduate under 21, a student under 21 enrolled in a GED or with a GED Certificate, a student from another district in grade 9-12, a graduate from another district under 21, or a guest approved by the TAHS administration under 21
All guests from outside of the Tyrone Area School District must submit "proof of age" with their GUEST registration form. This must contain the guest's picture. It can be a copy of a valid driver's license, military ID or ID card. If a student is under the age of 16, they must submit a copy of their current school ID card. This identification will be required for admission to "Prom 2022″- NO exceptions.
Other important rules and requirements for prom are as follows:
Fees and Registration Forms should be placed in an envelope with your name and 1st-period class clearly printed on it. Forms and fees for couples should be in the same envelope. If forms and fees are not placed in an envelope, they will not be accepted.
If a student has more than 10 unexcused absences or more than 15 unexcused tardies, they are not permitted to attend the prom.
Formal dress is required for all attendees and must be worn throughout the event. Dress shirts must be worn and buttoned at all times. No jeans or casual wear is permitted.
Students whose name appears on the ineligible list for the week of May 8th-14th will not be permitted to attend.
All fines and fees due to the school must also be paid in order to attend the prom.  This includes registration fees, prom fundraisers, cafeteria bills, library fines, books, chromebooks, uniforms, class projects, and/or fundraisers from any TAHS club/group/class.
All detentions must be completed by Wednesday, May 11th, 2022 in order to attend the prom. Any student on suspension on the date of the prom will not be permitted to attend.
All Tyrone Area High School Rules and Regulations from the Student Handbook / Code of Conduct will be enforced during the prom. No alcoholic beverages, tobacco of any kind, or vaping devices are permitted at the prom. If found in possession of any of the aforementioned items you will be removed and disciplinary action will be taken.
School is in session on the day of the prom. If you do not attend school on May 13th, you will not be permitted to attend the prom. Dismissal for students will be 10:30 a.m. Students must submit a dismissal form signed by a parent/guardian to the attendance office by Thursday, May 12th to be dismissed at 10:30 a.m. for prom preparations. Dismissal forms will be inside the envelope disbursed on May 9th.
Click below to download the prom forms:
2022 TAHS Prom Registration Form
Leave a Comment
About the Writers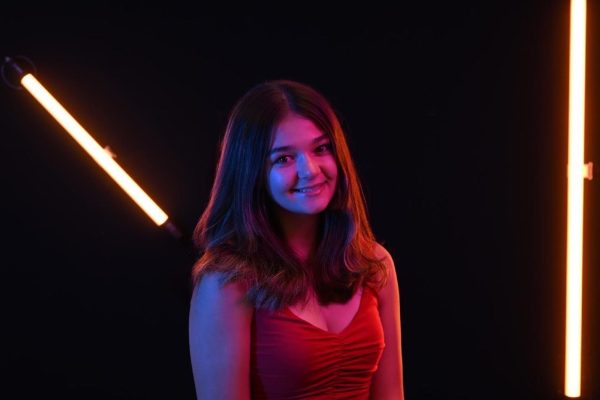 Elexis Hess, Features Editor
Lexi Hess is currently a junior at Tyrone Area High School. This is Lexi's third year on the Tyrone Eagle Eye News team. She has an interest in writing...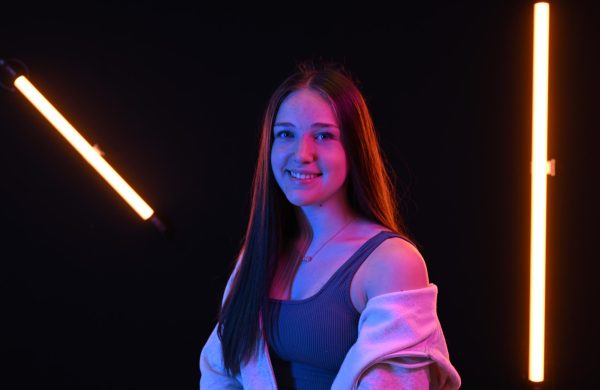 Alivia Anderson, Photo Editor
Alivia Anderson is a junior and this is her 3rd year in Eagle Eye. She loved her first year so much that she wanted to join again! When Alivia is not in...