2016 Eagle Eye Haunted House Tour
Five great haunted houses within driving distance of Tyrone
Hang on for a minute...we're trying to find some more stories you might like.
With the month of October starting up, haunted house season has officially arrived.  Pennsylvania is filled with tons of gory and ghastly, fright filled haunted houses. With only a few weekends in October, scheduling and finding these spooky haunted houses can be stressful, here are some of the top recommended 2016 haunted houses in Pennsylvania to make your Halloween season the scariest it can be.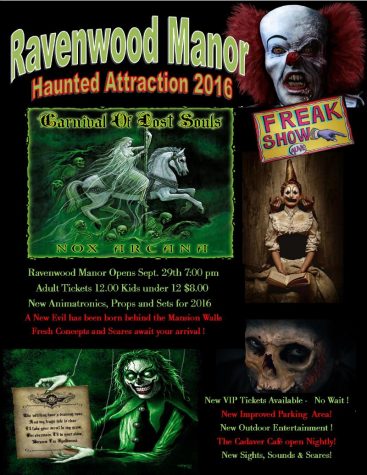 #1 – Ravenwood Manor – Beccaria, PA
The Hegarty Mansion was built by Samuel and Josephine Hegarty in 1860. The manor was a farm with 300 acres, the Hegarty's then made their fortune from logging and coal mining. Some say to this day that the manor remains haunted by the spirits of Samuel and Josephine Hegarty.
Ravenwood Manor opens this weekend, September 29th at 7:00 pm. Adult tickets are $12.00, kids under 12 $8.00. NEW VIP tickets are available where you will be granted with no wait. The Ravenwood team has new props and set from the 2016 season. With new and improved evil and the first time Freak Show theme. While waiting in line their is new frightening entertainment to make your visit all the more thrilling. The Cadaver Cafe is open nightly with refreshments and snacks.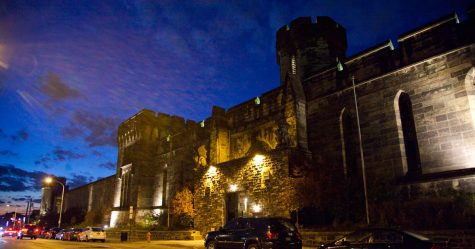 #2 – Terror Behind the Walls – Philadelphia, PA
Terror Behind the Walls is inside the Eastern State Penitentiary where 18th century prisoners were held during the American Revolution.
Terror Behind the Walls is known for six main attractions including; Quarantine 4D, The Machine Shop, Lock Down: The Uprising, Infirmary, Detritus, and Breakout. To get to the Penitentiary from your parking the Ghost Bus will you pick up and deliver you. Opened Friday, September 16th and remains opens till the end of October. Be sure to check out the website to find days for open and close. Terror Behind the Walls goes rain or shine. Prices vary depending on the time you choose to visit. Terror Behind the Walls.


#3 – Reaper's Revenge – Scranton, PA
Reaper's Revenge Haunted Hayride featuring four haunted attractions! Take on the hayride to enter the darkness of the forest then hop off to enter The Lost Carnival. Then onto the terrifying Tunnel of Love, and to finish off entering the Pitch Black, a horrifying indoor maze where your sight is taken away. Voted America's Best Haunted Attraction, four haunts in one!
All four haunts includes $35.00. Individual attraction prices are not available. Parking is only $3 at the parking lot attendance gate. An interesting feature includes Zombie paintball. You receive 40 shots for only $5.00.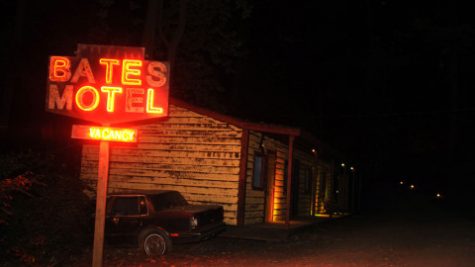 #4 – Bates Motel  – Glen Mills, PA
Bates Motel is going on 25 years of  horrifying its visitors with amazing props, great actors, and professional makeup. The hayride has been featured on the Travel Channel several times. Bates Motel has three attractions consisting of; Haunted Hayride, Bates Motel, and Haunted Corn Maze.
The Haunted Hayride is $20 an adult and $15 a child. You can pay for each attraction individually. Bates Motel and the Corn Maze is $15 for both adults and kids. The combo special is $40 for adults and $35 for children. Bates Motel opened last weekend Friday, September 23rd. Opened on weekends till October 7th when it then opens everyday till the end of October.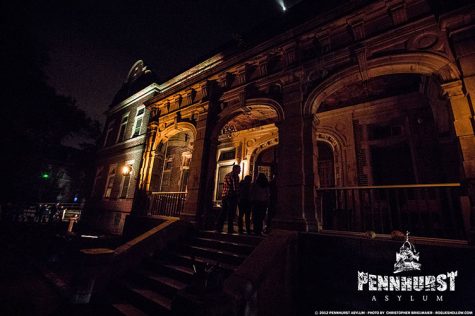 #5 – Pennhurst Asylum – Spring City, PA
Originally known as the PA State Institution for the Feeble-Minded or Epileptic, it was an institution of the mentally or physically disabled individuals. In 1903, the commission discovered over 1,146 disabled who were in need of care. The institution was broke down into two parts, one for the education and one of the asylum.
Pennhurst opened last weekend, Friday September 23. It continues to stay open on weekends Friday-Sunday till October 13th, when they open Thursdays-Sundays till the end of October. Pennhurst consists of 4 haunting attractions; Pennhurst Asylum-$16.00, Dungeon of Lost Souls-$16.00, Ghost Hunt-$21.00, and Tunnel Terror-$16.00. You can purchase a combo pass for all three haunts minus the Ghost Hunt for $42.00, or all four of them for $48.00. A group of Tyrone students went to Pennhurst last October and one of them said, "Hands down the best haunted house I've been to so far and can't wait to go to a new one this October!"
Who doesn't love haunted house season? Grab your friends and prepare yourselves to be frightened this Halloween by going to one of these haunted houses. You won't regret it, or will you?