Tyrone Swimming Looking Forward to a Successful Season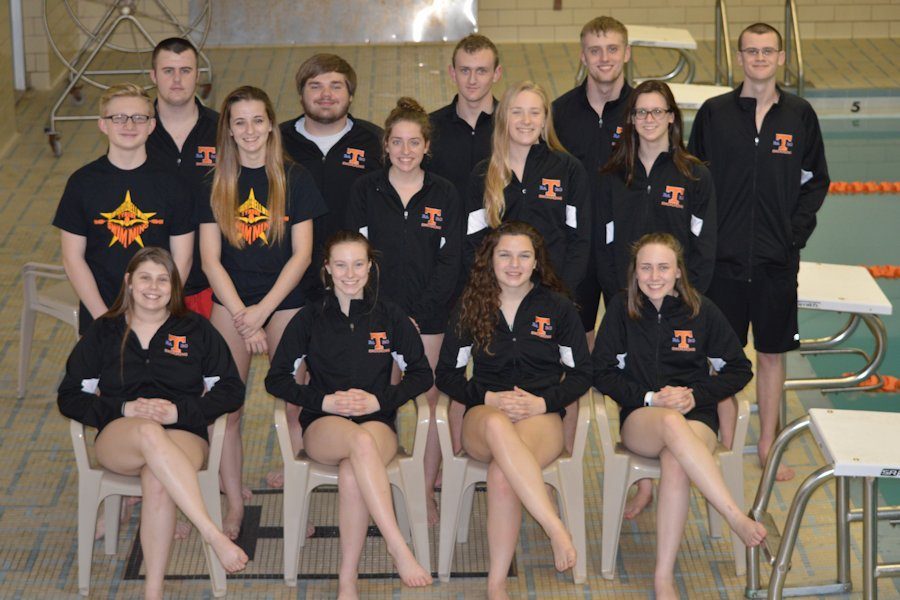 The Tyrone Swim Team has been in full swing preparing for the upcoming season.
"It's only been a few weeks, but so far, the new kids are coming along nicely, and we picked up some strong freshman and first-year swimmers," said Head Coach Tom Getz.
Swimming is the only sport at Tyrone that is a tri-sport, meaning it includes students from three schools: Tyrone, Bellwood, and Bishop Guilfoyle.
"
We look strong, and there is a lot of hard work put into practice. We have great coaches to give us all the preparation we need to be successful."
— Carter Maceno
Last season, the Tyrone team only lost three swimmers with two senior boys who graduated and one male foreign exchange student who returned to France.
"I really hope we are able to beat teams we haven't been [beating], and we get a bigger group of kids to Districts this year. I think the team looks very good so far, and we have a lot of new talent especially with the guys," said Bishop Guilfoyle junior swimmer Fiona McConnell, a returning letter winner.
With the returning numbers, the team hopes to come back even stronger than last year.
"I hope the team will have a good year just like last year and that we can push each other to take it a step further. Our team looks strong this year," said sophomore Maddie Coleman, who is a returning letter winner and earned two bronze medals at Districts last year.
Coaches and swimmers alike hope to have more kids qualify for Districts and place well when there.
"Last year, the boys team almost came in 3rd at Districts, and I hope we can actually rank [in the] top 3 this year," said Bellwood sophomore Hunter Gregg.
To help prepare for the upcoming season, the Tyrone Swim Team did something it has never done before. The swim team had fall conditional sessions in the weight room and dryland trainings.
"The purpose of dryland is to strengthen our swimmers' core, back, arms, and legs outside of what is gained in the swimming pool. Last year, one of the reasons we lost in close meets and events was that the other team's swimmers were simply a little bit stronger than us. Our hope is that mixing dryland with our workouts will close that gap and elevate our swimmers to reach their goals, whether its new PRs, districts, or beyond," said Assistant Coach Dustin Elder.
"We look strong, and there is a lot of hard work put into practice. We have great coaches to give us all the preparation we need to be successful," said senior returning letter winner Carter Maceno.
Before each practice, the team works out for 15 minutes prior to getting in the water.
"Training is a lot harder [than I thought], but I think it's gonna pay off. I feel its impact already," said Gregg.
The teams will host their first meet of the season on Friday, Dec. 7th against Bellefonte at 6 pm.
About the Contributor
Hannah Gampe, Editor in Chief
Hello! My name is Hannah and I'm (finally) a senior at TAHS. I hope to be writing the swim stories and other student and alumni spotlights. This is my...