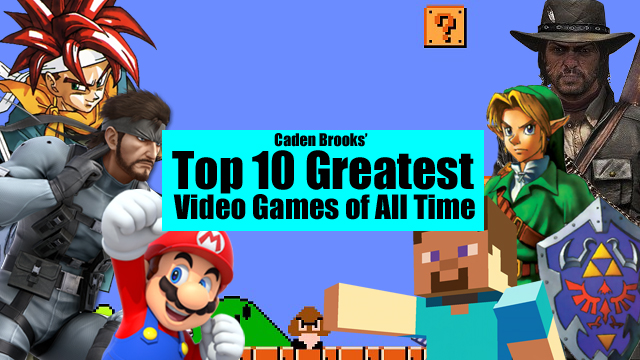 The Top 10 Greatest Video Games of All Time
Video games are fairly new to the entertainment world. After many attempts with systems such as the Atari 2600, Nintendo's release of the revolutionary Nintendo Entertainment System (NES) in 1985 is what transformed gaming from inserting stacks of quarters into arcade machines to playing the same games right in your home, and it solidified the gaming world into what it is today.
Since then, video games have drastically evolved. Within thirty years, game creators have been able to go from a limit of 8-bit graphics and 56-color palette to these incredible pieces of art we have today. 
When it comes to arguing which games are the best, however, it becomes frustrating. Video games are quite possibly the most difficult form of entertainment to rank among its community.
But why is this? Why can fans of cinema or music pick out a clear winner, but fans of the gaming community can't decide whether Mario or Zelda is better? Is it because video games aren't meant to be ranked? Are they just products only meant to be liked or disliked personally by the player? Is there really any good way to tell how good a video game is based off certain criteria?
I took on this task by forming my own, personal list. I will be judging games based on four criteria:
Innovation
Replay value
Retrospective
And, of course, Fun.
DISCLAIMER: This list is obviously subjective, so feel free to disagree with any of my options. I have also not had the chance to play many games that players consider to be classics (such as Half-Life 1 & 2, The Last of Us, Skyrim), so this is not the most definitive list.