To Fish or Not To Fish? That Is Not a Question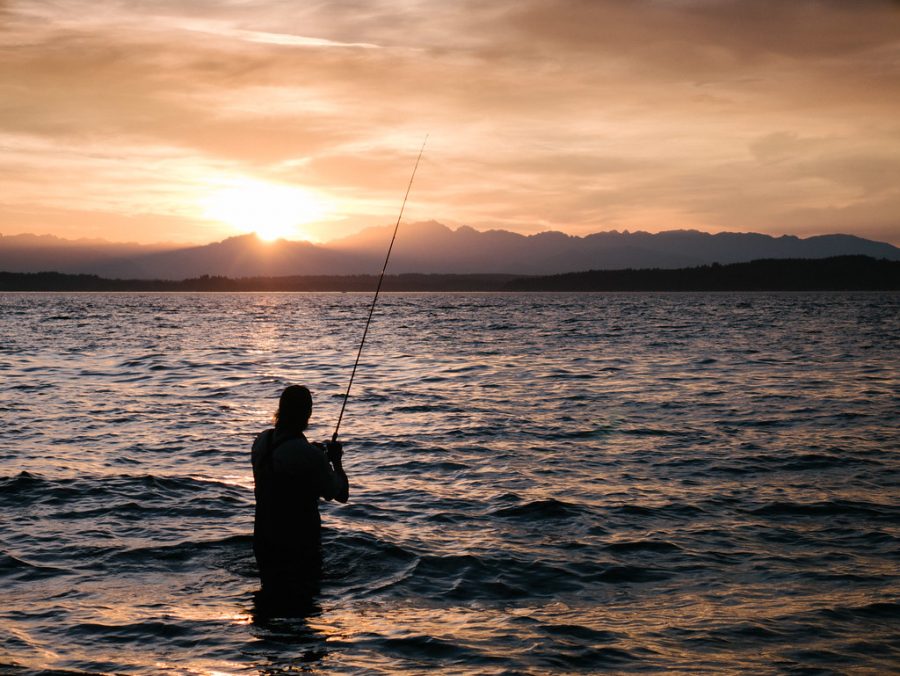 Local streams and rivers are buzzing with fishermen of all ages as the 2019 fishing season is underway. As of Saturday, April, 13th, the statewide season began, with mentored youth having a seven-day headstart. The waters are stocked awaiting fishermen to put their lines in the water.
Tyrone area students and staff have been eager to start with the hopes of a good season.
"I look forward to fishing season because it means that summer is coming, along with warm weather," said Metal Shop instructor, Mr. Edward Vancas. Vancas has been fishing for 51 years and looks to continue this season.
"
I look forward to fishing season because it means that summer is coming, along with warm weather."
— Mr. Edward Vancas
A new season means new experiences and fun times with friends and family. People will be heading to camps and leaving for weekend trips to lakes.
"I can't wait for the night tournaments on my paps boat," said Junior Keegan Raabe. "We head up to Raystown Lake and fish there."
With all the different species of fish in Pennsylvanian waters, it's expected that everyone has a favorite. Big or small, each fish is unique and gives the fisherman a reason as to why that species is their favorite. For some, it's the challenge of reeling them in.
"I enjoy fishing for bass because a lot of the time they put up a good fight," said Raabe.
For others' it's the ease of catching them.
"I prefer Brook Trout," said Junior Colby Daughenbaugh. "They are common and easy to fish for."
Just like having a favorite fish, every fisherman has a preference in the bait they use. And depending on what you hope to catch, a specific type of bait could be recommended, whether it's a lure, live bait or classic power bait.
"I like to fish a minirig," said Daughenbaugh. "It seems to catch larger fish."
And Raabe prefers YUM Dinger soft bait when bass fishing.
The Pennsylvania Fish and Boat Commission has stocked the waters all around the state with species varying from trout, to bass, to perch, to pike and more. Licenses are available to everyone ages 17 and older, as persons aged 16 and under aren't required to carry a license. Residential licenses are priced at $22.90 and can be purchased online or in person.
Whether someone prefers fishing off of a boat in a lake or in their waders in a river, the fish will be waiting. And as always don't leave garbage behind. Fishing is a hobby enjoyed by those of all ages so it's important to respect the environment.
And according to Keegan Raabe, "It's lip rippin' season. Yee yee!"
About the Contributor
Grace LeGars, Staff Writer
Hey there! My name is Grace LeGars and I am a junior for the 2018-2019 school year. This is my first year being a part of the Eagle Eye staff. I am a varsity...