Tigers Best Eagles 0-3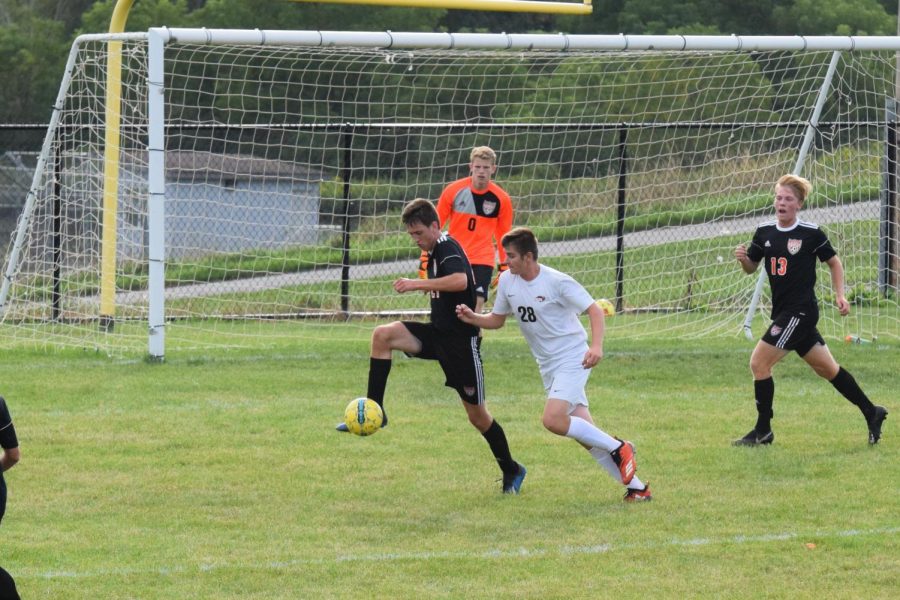 The Golden Eagles were shut out 3-0 by Hollidaysburg on Thursday, September 19. 
"We played well during the first half defensive but as the game progressed we were unable to find the back of the net and had a few defensive errors," said Tyrone Head Coach Alex Bartlett.
The Tigers had 3 shots on goal in the first half, and Tyrone only had 1. The first goal was scored with 7:39 left in the first half, scored by Brayden Callahcer. Tyrone kept their heads up till the end of the half, but did not manage to score.  
Being down 0-1 Tyrone knew it was still a close game and that if they focused and worked hard they could come out with a win. They talked it over at halftime and tried to resolve issues that were seen in the first half.
Hollidaysburg came into the 2 half ready to go and Senior Drew Desort scored at 32:45 to make the score 0-2. The Tigers did not let up and came straight back at the Eagles in no time.
In less than a minute at 31:54, Junior Jackson Delgiudice added to the Tigers score making the game 0-3. 
Tyrone took 3 more shots on the goal but they were all saved. This brought their total to 4 shots in total.
Hollidaysburg took 6 shots in the second half making 9 shots on goal for the game. 
Eagles goalkeeper Alex Roberts had 9 saves by the end of the game;with Tigers goalkeeper Evan Shale having 7. Both goalies played an excellent game and kept the game alive. 
About the Contributor
Brayden Daniels, Staff Writer
Hi my name is Brayden Daniels. I am a freshman at Tyrone Area High School. I am currently on the boys soccer team, which is also what I plan to write about...