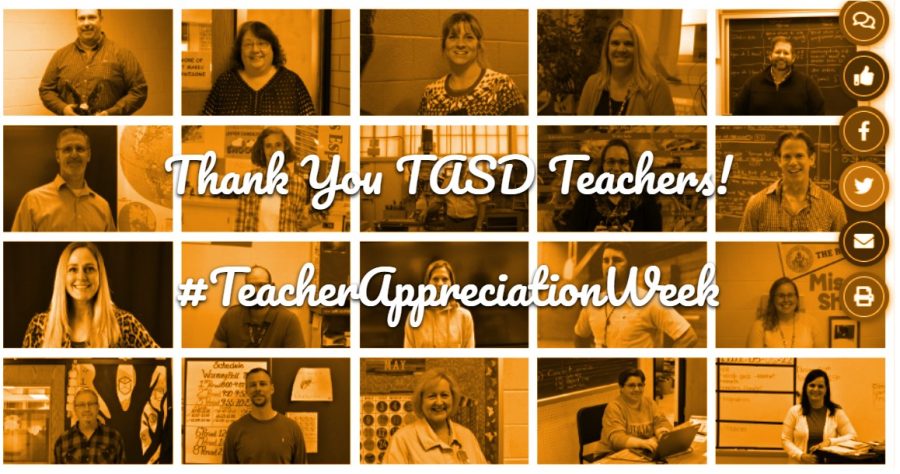 #TeacherAppreciationWeek: Tyrone Says Thank You!
"A teacher affects eternity; he can never tell where his influence stops" Henry B. Adams
As Teacher Appreciation Week comes to a close, we would like to ask everyone to take a moment and thank a current or former teacher for their hard work and dedication.
It is important that we take time to express our gratitude to educators who join the profession to make a difference in the lives of children, knowing from the start that they will not make nearly as much money as other professions.
The Eagle Eye sent an email to all Tyrone High School students and posted a Google form on their Facebook page asking any students, alumni, and parents if they would share thanks for Tyrone Area School District teachers who have impacted their lives.
The responses clearly demonstrate how several teachers at the middle and high school impacted their students' lives by supporting students, making learning fun, being there during difficult times, and having a positive attitude, no matter what was happening in their own lives.
Thank you to the students, parents, and alumni who responded, and especially to all the teachers at TASD!
Click on each teacher photo below to see submissions we received about each teacher: