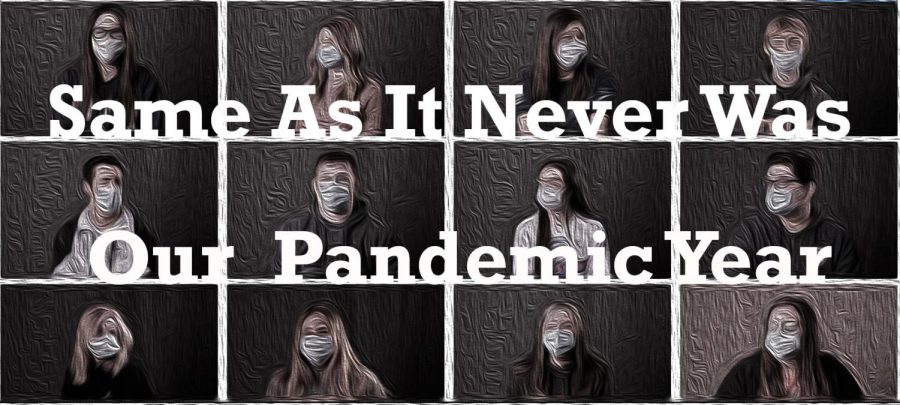 Photo illustration by Mackenzie Hyde
Same as it Never Was: A Reflection on Our Pandemic Year
On March 13, 2020, our lives eternally changed.
On that day, Tyrone Area High School students attended their last day of in-person school for the 2019-2020 academic year. More than a year later, we are still facing the repercussions of COVID-19. Over 580,000 Americans have died and over 32.7 million others are dealing with the aftermath of contracting the disease.
For Tyrone High School, COVID-19 has caused much change and uncertainty. Beginning the 2020-2021 school year with part-time in-person classes, switching to full in-person classes in October, back to fully online learning in November,  then part-time again in January, and back to full in-person learning in March shows that not a dull moment has passed for the students, teachers, and staff of Tyrone.
In March 2021, The Eagle Eye asked students to share how COVID-19 has affected them and their families and their personal thoughts about this historic year.
The Eagle Eye received more than 300 responses. Twenty-four of the best and most interesting responses are published below. Click on the portrait to read each student's responses.  Share your own reflections and memories in the comments.