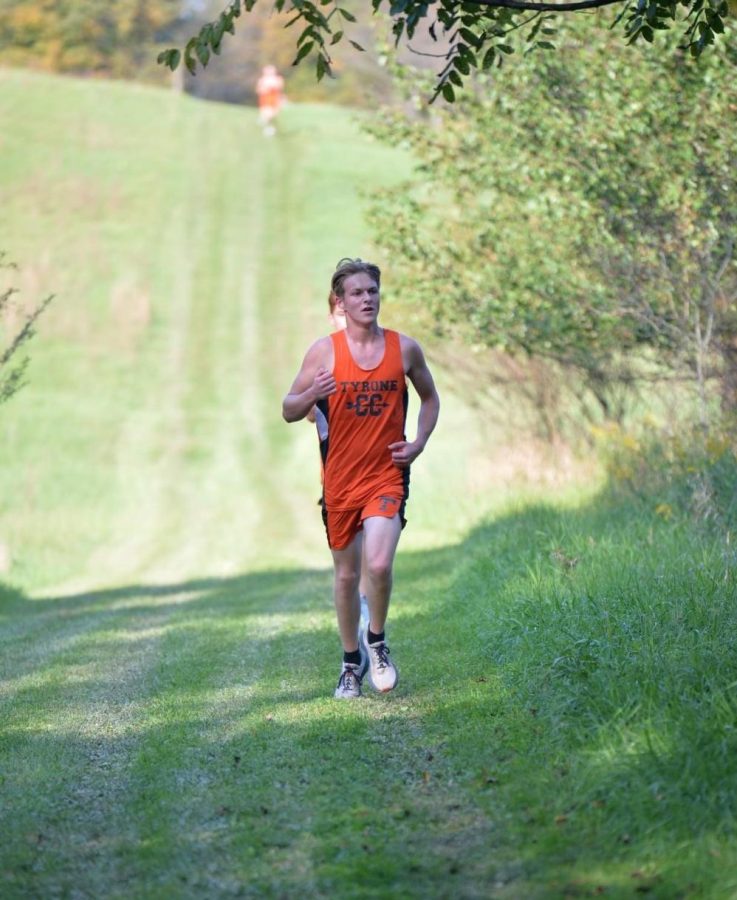 Rory Quigley
Eagle Eye: How many years have you been a member of the Cross Country team?
Rory Quigley: 4 years
EE: Why did you start running Cross Country?
RQ: I was interested in getting better at running.
EE: What was your favorite part about the sport?
RQ: Finishing a race and relaxing on the bus ride home
EE: What is your favorite memory from Cross Country?
RQ: Stopping at McDonald's and watching someone get arrested
EE: How has running Cross Country impacted your life?
RQ: It's gotten me ready for the military.
EE: What was your favorite thing to eat before a meet?
RQ: Pasta
EE: What was your favorite course to run?
RQ: Altoona
EE: What are your plans after high school?
RQ: Marine Corps, Law Enforcement
EE: Do you plan to keep running in your free time?
RQ: Yes
EE: Advice for future runners:
RQ: Drink water, and make a workout routine.