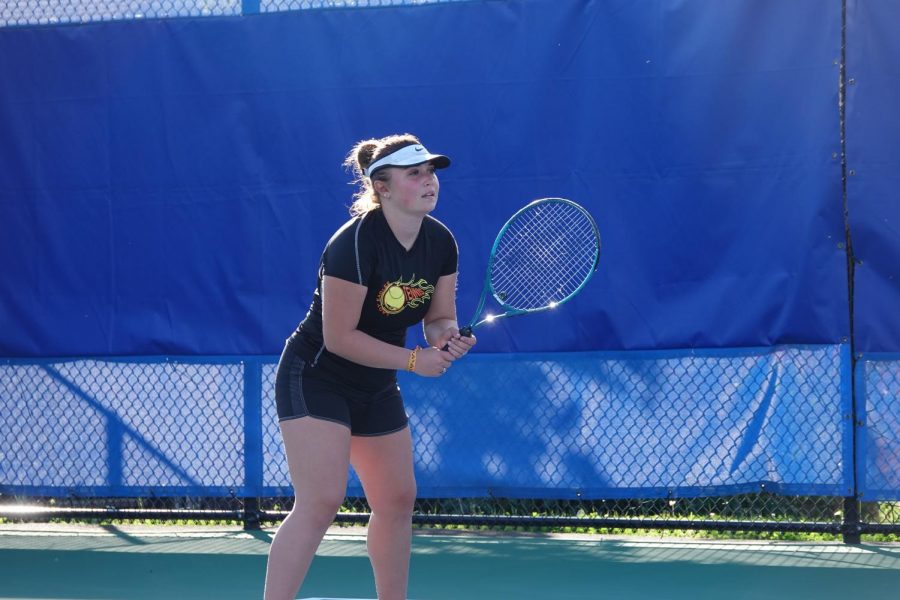 Olivia Reese: Girls Tennis
When did you start playing?:
Freshman year
How did you become involved with this sport?:
Coach Randy goes to my church and said that I should play,so I played and 
loved it.
What is your favorite memory from this sport?:
When the girls that went to districts this year and I went out to eat with Coach 
Randy and Coach K. We went out to Hoss's and it was so fun.
What are you planning on doing after high school?:
Go to Penn State Altoona for nursing