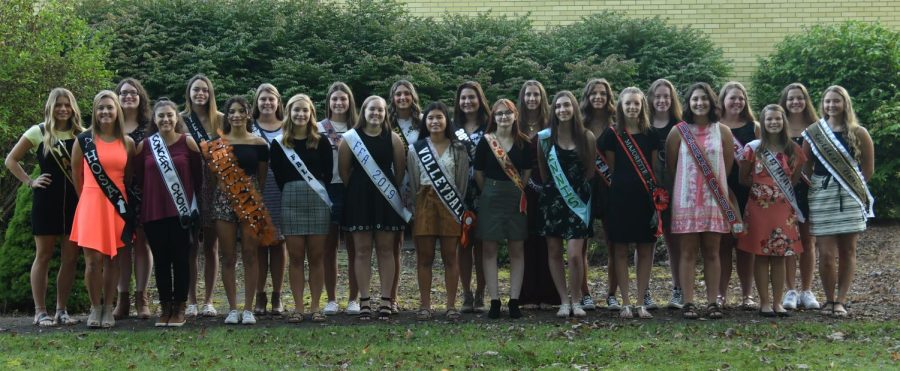 Meet the 2019 TAHS Homecoming Court
There are 24 senior nominees for the 2019 Tyrone High School Homecoming Court. Two of the nominees will receive the honor of being named the 2019 Homecoming Queen and Princess at the annual Homecoming Football game on September 27, 2019.
Unlike many schools, the Homecoming Queen and court are not just a popularity contest at Tyrone.
Nominees must be involved in the school community and demonstrate a commitment to community service in order to be nominated for this special honor.
Members of the Homecoming Court were selected by their coaches or advisers from various clubs, extracurricular organizations and sports teams at Tyrone High School. Each club, sport, and organization is allotted one nomination.
Once nominated, each member of the court is required to decorate a can to solicit donations for the chosen charity during lunch. They must also go through an interview process conducted by TAHS faculty and staff. There is also a popular vote for grades nine through twelve during advisory, and there will also be a fundraising voting campaign at lunch.  All of these requirements are scored and factored into the final score which determines the winners.
Instead of each girl choosing a different charity, this year the Homecoming Court voted for one charity to support.  This year the money raised will go to the family of Tyrone resident Nathan Kost.  Nathan is battling Cerebral Palsy and the money will help his family with his medical care, equipment and the extensive travel required for his treatment.
Meet the 2019 TAHS Homecoming Court