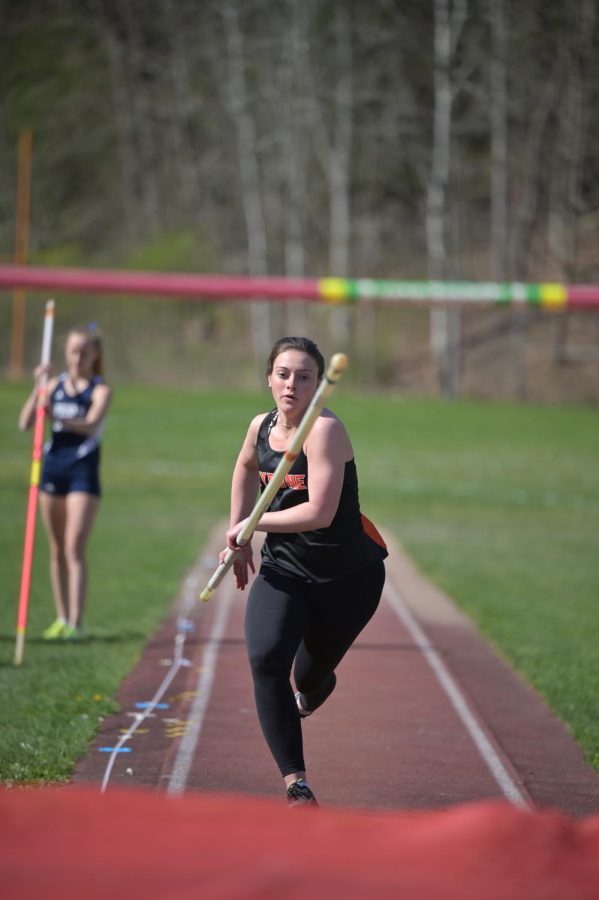 Kaitlyn Houck
Eagle Eye: How many years have you been a member of the track team?
Kaitlyn Houck: 6 years (since 7th grade)
EE: Why did you start running track?
KH: All my friends did track
EE: What was your favorite part about the sport?
KH: The social aspect
EE: What is your favorite memory from track?
KH: Personal best at the Bellwood Invitation
EE: Do you have any superstitions before a track meet? If so, what are they?
KH: Yes, I wear the same hair tie and warm up the same.
EE: What was your favorite thing to eat before a meet?
KH: Strawberries/fruit
EE: What was your favorite track/meet to run at?
KH: Bellwood
EE: What are your plans after high school?
KH: To attend Lock Haven and major in the Physician Assistant Program
EE: Do you plan to keep running in your free time?
KH: Nah lol
EE: Advice for future runners:
KH: Work hard and put time into it. It will be worth the results.