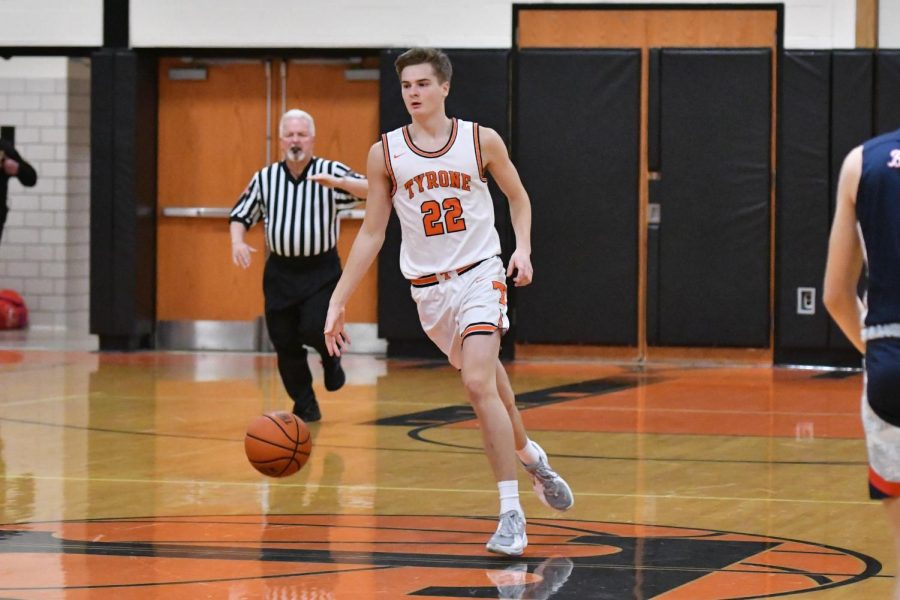 David Lang
Eagle Eye: How many years have you played basketball?
DL:13 years.
EE: Why/how did you start playing basketball?
DL: "My parents signed me up at the rec center when I was 5."
DLEE: What is your favorite part of the sport?
DL: "The friends I have made."
EE: What is your favorite memory?
DL: "Jake johnson coming to practice bald."
EE: How has playing impacted your life?
DL: "Brought me closer to certain people."
EE: Do you have any superstitions before the games?
DL: "I have to put my uniform on in a certain order."
EE: What was your most memorable game?
DL: "Senior night game."
EE: What was a personal achievement that you are most proud of?
DL: "Being a three-year letterman."
EE: What are your plans after high school?
DL: "Go to Penn State for computer engineering."
EE: Advice for future hoopers?
DL: "Shoot on the gun."