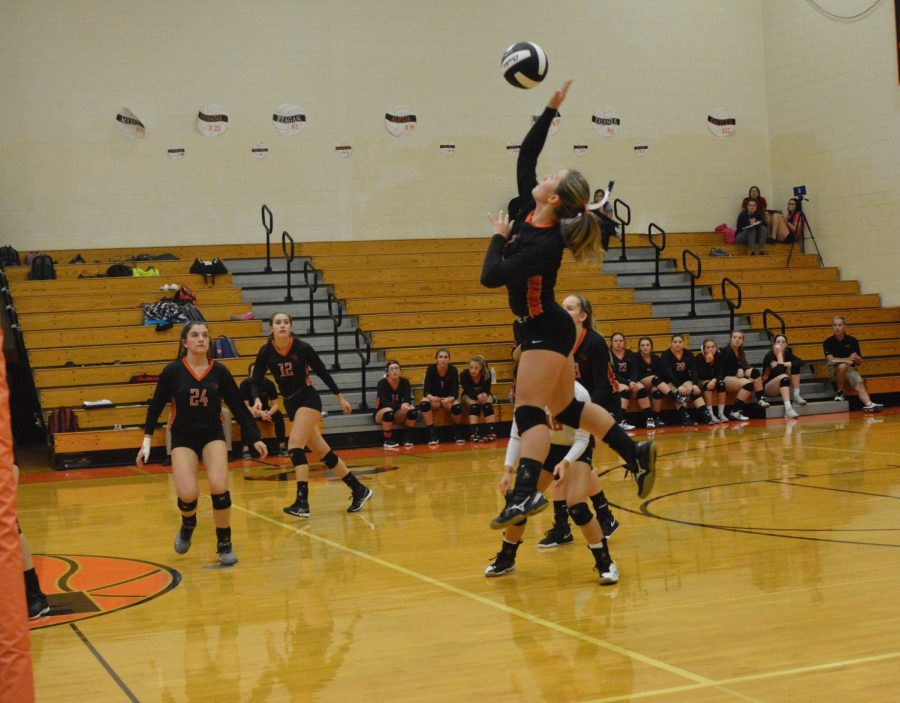 Brianna Foy
Name: Brianna Foy
EE: How old were you when you started playing volleyball?
BF: I was about 12 years old.
EE: What are your favorite memories these past 4 years?
BF: Going to Pitt Bradford Team Camp and winning my junior year and the talent show that happens while we are there.
EE: What is some advice you have for the underclassmen?
BF: Enjoy every single moment because before you know it, you'll be in our spots playing your last home game.
EE: Favorite Kraft quote?
BF: "Beat them so bad that they hate the sport."
EE: Favorite part about being part of a team?
BF: My favorite part about being on the team was making friendships and memories that will last a lifetime.
EE: What is your greatest individual or team achievement?
BF: Lettering in all 4 years and starting almost, if not every game since freshman year.