YAN, or the Youth Action Network, is a student organization that was formed in the fall of 2009. The group seeks to educate the student body and local community on local, national, and international issues; as well as work collaboratively with organizations and individuals locally and globally to put service in action by raising money for worthy causes.
YAN is sponsored by the Tyrone Area School District and is composed of high school students determined to make a difference in the world they live in. The group works to advocate awareness of the events happening in the world around them. The members within the group focus on raising a level of empathy among their student body and their community.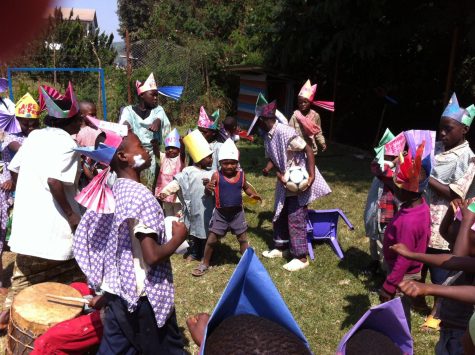 When YAN was first introduced to the Tyrone Area School District, they joined a county-wide effort to form clubs similar to YAN in all of Blair county. Tyrone holds the only remaining organization today.
YAN has contributed to the recovery of tragic events, including their first humanitarian efforts to help non-governmental organizations with the genocide in Darfur.
Throughout the years, YAN has sponsored many guest speakers to educate Tyrone students on issues in central Africa, including John Bul Dao, one of the "lost boys of Sudan," Invisible Children, an organization formed to help the youth of Central Africa and to fight Joseph Kony's army, Carl Wilkins, the only American to remain in Rwanda throughout the Rwandan genocide, and OmeKongo Dibinga, an educator and rapper who brings greater awareness to global humanitarian issues through his teachings and music.
Some of the most impactful speakers that have spoken at student assemblies have been Dr. Lee Ann DeReus and Peter Frantz, co-founders of the Panzi Foundation, and Emily Warne and Tony Gambino of the Panzi Foundation.