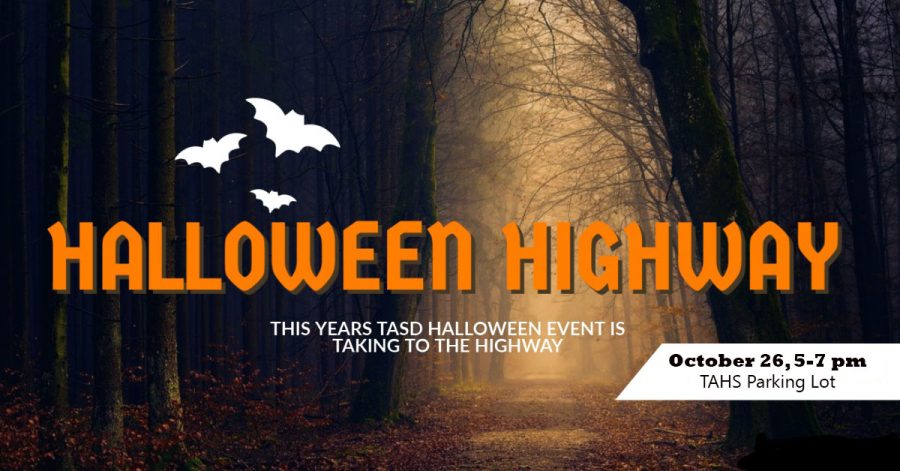 The Tyrone Area High School will open its campus to local kids for the 8th annual YAN Halloween Event on October 26 from 5:00-7:00 PM. Just like last year, the event is hitting the road.
Due to the COVID situation in the area, YAN has decided to move the event outdoors. The drive-through event will allow families to still have a good time, but in a safer environment.
"I would prefer for the event to be inside, as would our student groups," said event organizer Cummins McNitt, "but last year's outdoor event seemed to go well and I think it's a wise move considering the recent local spike in COVID cases. We plan to be back indoors next year."
The event is free for any Tyrone students and their families in PreK through fourth grade. The route around the Middle and High School will include Halloween-themed stops with candy, activities, and a Halloween car decorating contest along the way.
Numerous high school clubs, groups, and teams will participate. The students and staff will be in costume and handing out candy and other activities. Families are encouraged to wear their costumes while remaining in their vehicles.
To keep traffic flowing, visitors will use the entrance between the High School and Elementary School. They will then travel along the front of the High School to the upper side of the Middle School parking lot and be guided along the back of the school to where the activities will be located.
The Eagle Eye will also sponsor a car decorating contest again this year.
Any vehicle decorated for Halloween is eligible. Eagle Eye photographers will take a photo of each decorated vehicle and after the event, an online vote will be held on the Eagle Eye to determine the winners.
The event is free, but donations will be accepted. YAN suggests a donation of $2.00 per person or $5.00 for a family and the money raised will go to the American Red Cross and the Panzi Foundation in support of the Panzi Hospital in the Congo.
McNitt only had positive things to say about the event in the past, and he is hopeful that this year will be no different.
"Over the years, this has proven to be our district's biggest community event. We receive many emails, text messages, and positive comments praising our staff and students for putting together such a fun community experience," said McNitt.
Click the photo gallery below to see photos from last year's event: