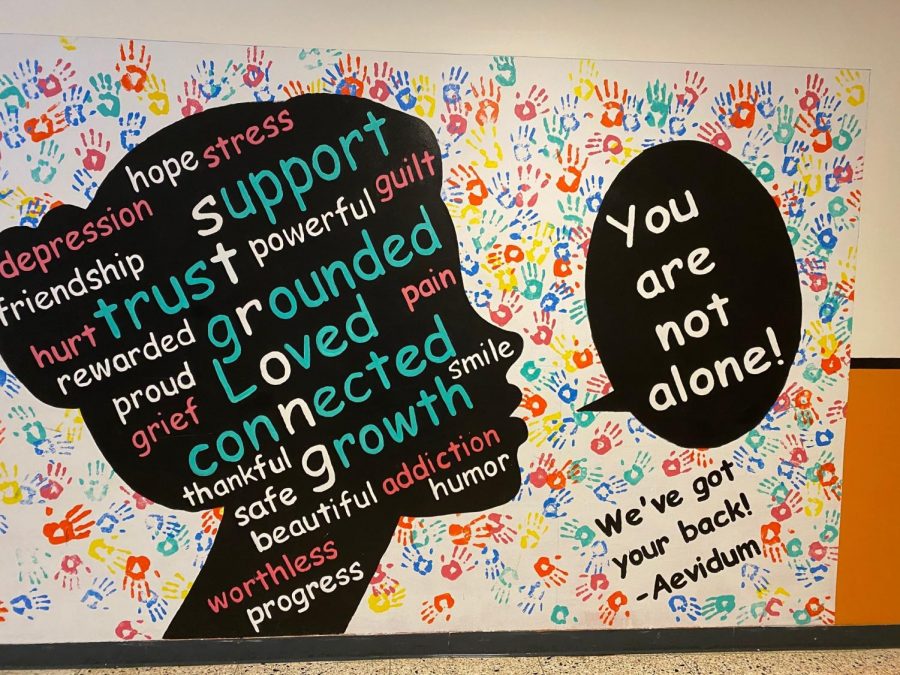 Todd Cammarata
Uncertainty seems to be the norm for teens across the country right now. The pandemic has taken its toll on everyone and with local cases rising, most area schools, including Tyrone High School, have moved online for at least the next couple of weeks.
The impact of the pandemic and related school closings on teens is very concerning. During the school year teens fall into a routine, they wake up, go to school, then after school activities, and repeat.
According to Tyrone High School guidance counselor Tiffany Johannides, a lot of teens struggle without a stable schedule to follow.
After a while, just like everyone else, days run together and it's easy for them to fall into a depressive episode or give into any mental illnesses.
"If you notice your child has changes in mood that are unusual, changes in behavior, lack of interest in activities, a hard time sleeping or eating, problems with memory or concentration, changes in appearance, increase in risky behaviors, crying spells or thoughts of death or suicide please contact your child's physician, a licensed therapist or the crisis numbers," said Johannides.
Aevidum is a group in the school that advocates for positive mental health among students and staff. The group discussed how difficult it was for the student body in the spring and summer and want to help students get through what may be a difficult winter.
Tyrone's Aevidum club part of a national organization with over 150 chapters that began in Lancaster County school in 2003 after a student died by suicide.
Following his death, students, teachers, and administrators began an important conversation about mental health and suicide prevention. The small group, originally called A Helping Hand, grew and grew until the students renamed the group Aevidum in 2007. The word Aevidum, which was created by students and comes from Latin roots, means "I've got your back."
Students in Aevidum know that a little kindness can go a long way, and they have been thinking of ways to let the student body know they are not alone and that there is a support system built in the school including their teachers and peers.
For one recent project, Aevidum students gave handwritten notes with positive affirmations, along with a sweet treat, to the entire student body.
The notes and candy was one small way for the students to show that they care about each other.
While it is even more difficult with students not able to meet, Johannides hopes that Aevidum will continue to provide support for students, whether they are in school or at home.
"I plan to help students feel a strong connection by being available to them either in my office or on scheduled Zoom sessions. I will encourage students to get enough sleep, eat healthy foods and exercise," said Johannides.
For parents discussing proper coping skills with our students is essential at this time as well as regular check-ins to see how students are feeling.
"The goal is to build resilient teens in this time of extreme stress. I encourage parents to conduct regular check-ins and stay in touch with your child's doctor to discuss any concerns," said Johannides.