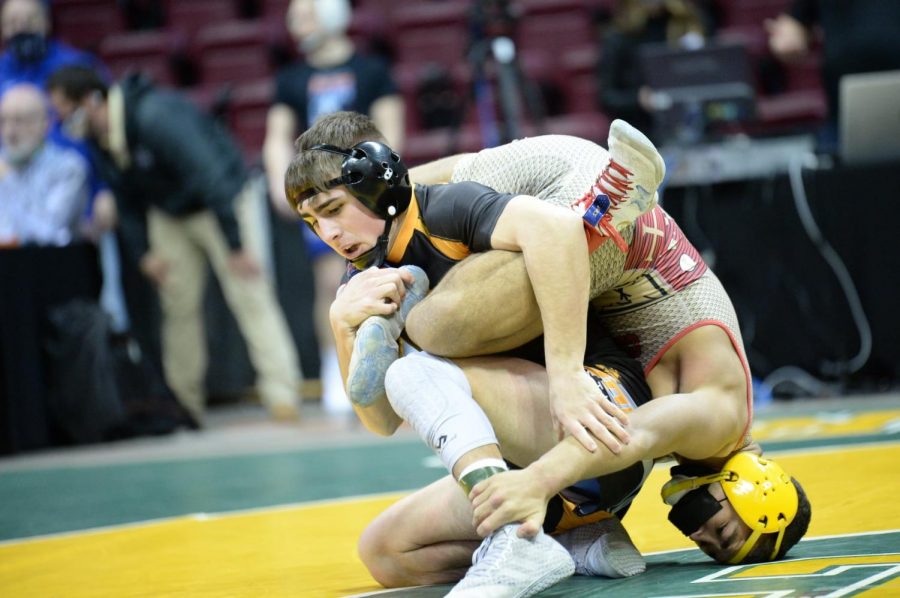 Terry McCaulley
Tyrone senior Hunter Walk placed second in the 120-pound weight class at the Regional tournament in Altoona on Saturday, February 27, making him one of only 16 AA wrestlers left in the state tournament, which begins Saturday as a "Super Regional" round at IUP in Indiana.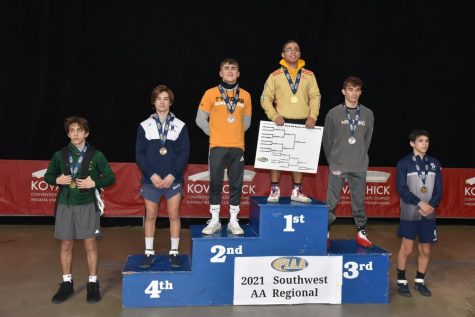 Three other Tyrone wrestlers competed at the Regional tournament last weekend: Korry Walls (106), Reese Wood (145), and Tommy Hicks (189). All fought hard, and three came home with a medal.
Hicks and Walls both placed sixth at the tournament, which normally earns a trip to States. However, PIAA changed the qualifying numbers this year due to the COVID restrictions, which means for Walls, Hicks and Woods, their season is over.
Walk's only loss at Regionals was in the finals to Bishop McCort's Mason Gibson, who is currently ranked first in the nation at 120 pounds.
Walk's weight class is stacked with talent this year, so the road to Hershey will not be easy. He could face two-time state champ and Penn State commit Gary Steen (25-0) in the semifinals and Bishop McCort's top-ranked Mason Gibson (16-0) is in the other bracket, but Tyrone Head Coach Terry Tate still likes Walk's chances.
"I like where he sits in the bracket," said Tate. "He's got a tough first match (with 15th-ranked JoJo Przybycien), but I think if he wrestles smart and wrestles his match, I think he can get onto the semis."
The Super Regional tournament starts at 8 a.m. at IUP's Kovalchick Complex with the quarterfinals for the wrestlers from 106 to 138. The semifinals and consolations for that group are at 9:15. The consolation semifinal round is slated for 3:30 p.m., and the finals follow at 4:30.