New Career Counselor to Focus on Post-Secondary Options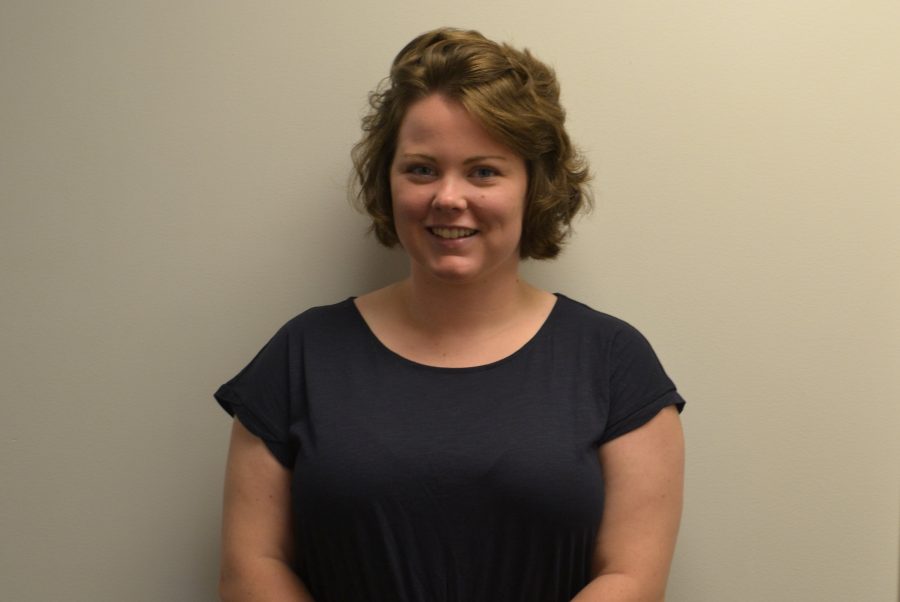 The Tyrone Guidance Department has added a new staff member to help students through the post secondary school admissions process.  Charlotte "Charlie" Wynn hopes to help every senior decide where they're going after high school.
"My job can be pretty much anything you need it to be. If you don't know where you want to go or what you want to do, I can help you find it," said Wynn, "If you know both of those things and you just need help applying for jobs or schools, financial aid, or anything about the college [admissions] process I can help with that too. I'm here to answer any questions you could possibly have about after high school."
"
I really liked the idea of the job because I want to help students to relieve some of that anxiety that I felt when I was looking for what to do after high school."
— Ms. Wynn
Wynn wants to help students find the college that best fits their needs, suggest majors, help with the application process, including the dreaded application essays.
According to Wynn, she decided to become a career counselor because the counselors at her high school in Wichita, Kansas weren't very knowledgeable about her out-of-state college options. She researched a lot of colleges on her own. She finally found Franklin & Marshall College in Pennsylvania that she really enjoyed. She majored in psychology and theater in hopes of becoming a forensic psychologist. 
"So far, I really like Tyrone. All the students and teachers I've met so far have been great. It's a little intimidating starting a new job in a new place you've never been before, but everyone's made the transition really smooth," said Wynn.
Her goal is to make sure that all seniors are stress-free and prepared for the journey ahead, whether it's post secondary education, trade school or a career.
"I want to help students to relieve some of that anxiety that I felt when I was looking for what to do after high school. I didn't know what to do, where to go, or how to get there, and I was absolutely terrified. I want students to know that it's really going to be okay," said Wynn.
Ms. Wynn can be found in the guidance office or contacted via email ([email protected]) with any questions or concerns from juniors and seniors about colleges, careers, and applications.
About the Contributor
Hannah Gampe, Editor in Chief
Hello! My name is Hannah and I'm (finally) a senior at TAHS. I hope to be writing the swim stories and other student and alumni spotlights. This is my...