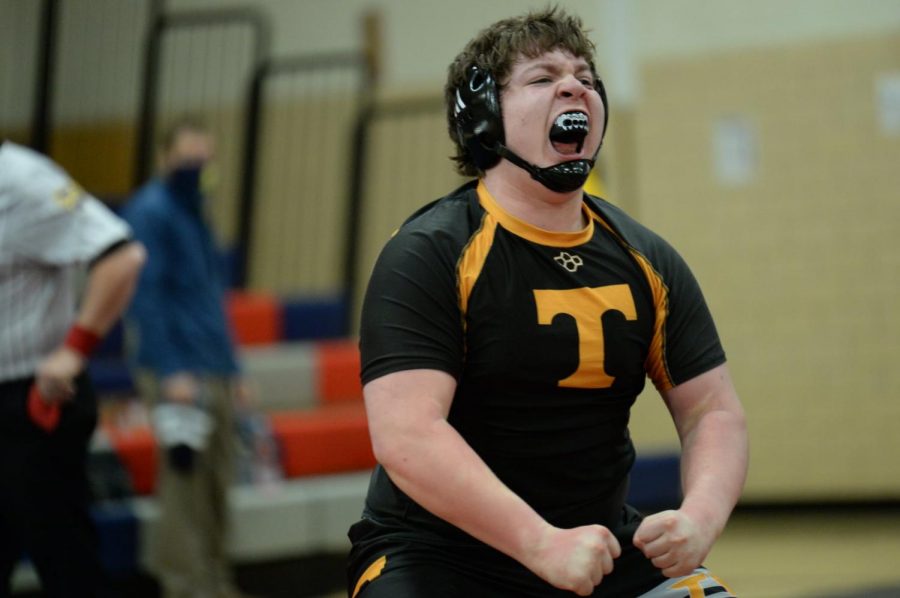 Terry McCaulley
The Tyrone Golden Eagles won the PIAA District 6 Sectional tournament in dramatic fashion with a clutch pin by freshman Braden Ewing in the final bout of the match.
Tyrone trailed Huntingdon by three points and needed a pin to claim a one-point victory over the Huntingdon Bearcats, and Ewing delivered.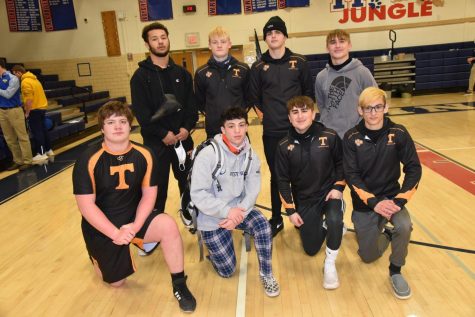 "I knew what I had to do in order for the team to win so I just went out with a winning mentality and got it done," said Ewing.
He is credited with sealing Tyrone's victory with a fall over Bellwood's 285-pound wrestler Nate Jennings in 2:10 to tip the team score 171-170 for Tyrone.
In addition to Ewing's second-place finish, Tyrone had five sectional champions and two other runner-ups. Eight Tyrone Wrestlers in total will wrestle in the district tournament and the five champions will be ranked in the top four of the district.
Section 1 champions for the Golden Eagles are Korry Walls (106), Hunter Walk (120), Ashton Sipes (126), Andrew Weaver (138), and Reese Wood (145). Second place winners who will also qualify for Saturday's District 6 Tournament at the Altoona Fieldhouse are Tommy Hicks (189) Braden Ewing (285), Lukas Walk (132).
Assistant Coach Jon Wallace was thrilled with Tyrone's performance.
"When people in this town hear, 'Team Toughness Tyrone' it means something. Winning by one point means every match and every outcome matters. Every kid on the team was a part of it," said Wallace.
Champions:
Korry Walls (106)
Hunter Walk(120)
Ashton Sipes(126)
Andrew Weaver(138)
Reese Wood (145)
Runner ups:
Lukas Walk(132)
Tommy Hicks (189)
Braden Ewing(285)