Tyrone wrestlers lose first home match vs Bellefonte
Tyrone won more matches than it lost but could not overcome forfeits in five weight classes, dropping their home opener to the visiting Bellefonte Red Raiders 58-21 on Tuesday night.
Senior Phoenix Farias began the evening with a win.  Farias scored two takedowns and two escapes, winning his match 6-4 vs Bellefonte's Luke McClure.
"He was a strong kid," said Farias, "he was quick and knew how to wrestle. Coming off a knee injury I knew I'd have a hard time with him, but when it came down to the end of the match my style of wrestling beat his."
Junior Devon Brown then upped his record to 3-0 with a pin at 1:30.
Junior Steve Colyer pinned Bellefonte's Timmy Berford at 1:32.
"The wrestler was pretty athletic," said Colyer, "I knew it was going to be a good match. I did good and was able to work all the moves I wanted to do."
Sophomore Jamal Hicks won 6-0 over Bellefonte's Cam Coppolo due to a head injury.
"A win is a win, but I wish we could have went a full match," said Hicks.
Sophomore Derrick Harris had 6 escapes but lost his match 14-6 against Aaron Witherite.
In the second period, junior Sage Dixon took the fall at 3:44.
Sophomore Aaron Bakhsheshe took the fall at 1:09 and senior Eric Ixtopan at 1:06.
"We need more kids," said Colyer, "we don't have the numbers."
Leave a Comment
About the Contributor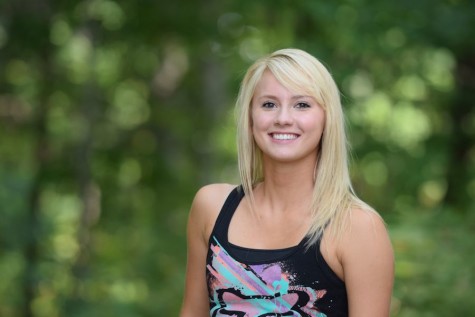 Carly Crofcheck, Social Media Director
My name's Carly Crofcheck. I've been in the Tyrone Eagle Eye for four years and I'm a Senior at TAHS. Last year I was the Editor in Chief, this year...