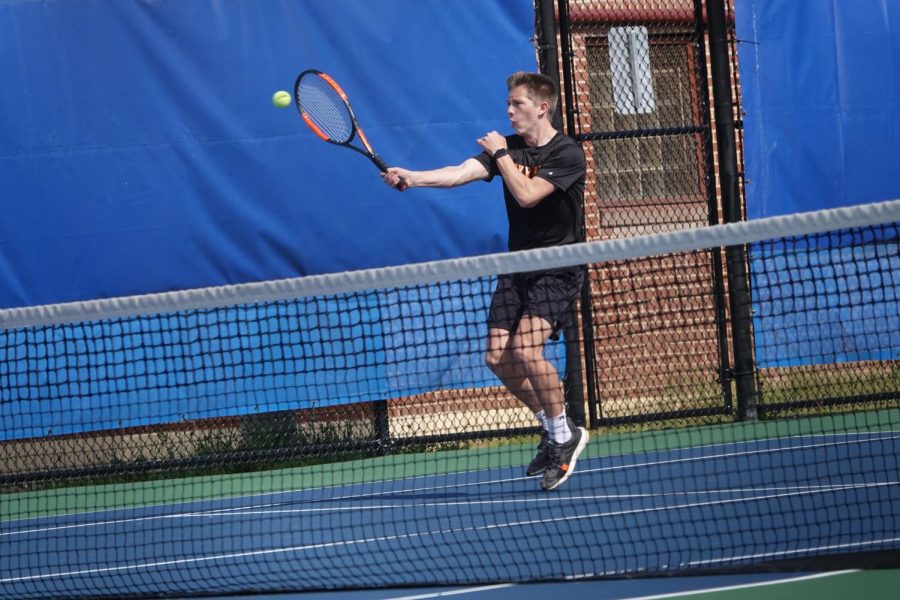 Colin Yaudes
Tyrone Tennis traveled to the Mansion Park courts on Tuesday, May 4, for the district doubles tournament. The Golden Eagle duos were Nick Lewis and Kelton Raabe (1) and Dean Grassi & Andrew Savino (2).
The team of Lewis and Raabe achieved the second overall seed in the tournament and beat Westmont's number two duo to move on to the semifinals.
"Like Golden Corral, we went in hungry and a feast was had. The "W" was crisp on the outside, and soft/juicy on the inside. I was looking forward to the next feast but fell short along the journey," said Raabe.
Grassi and Savino faced a tough number one team out of Westmont Hilltop, falling short in the quarterfinals with a score of 2-6, 3-6.
"At the end of the day, I suppose they knew their way around the ole ball and racket just a little more than we did," said Grassi.
In the semifinals, Raabe and Lewis faced a solid Juniata team that ended their run and sent Tyrone home for the day, with Lewis and Raabe finishing third in the tournament.
"It's not exactly the results we had been hoping for, but when the next morn came, the sun was still shining and the birds still chirping," said Lewis.
The day did not end somber, as the team was able to wipe their tears with Dairy Queen napkins, Blizzards in hand, and smiles wider than before.