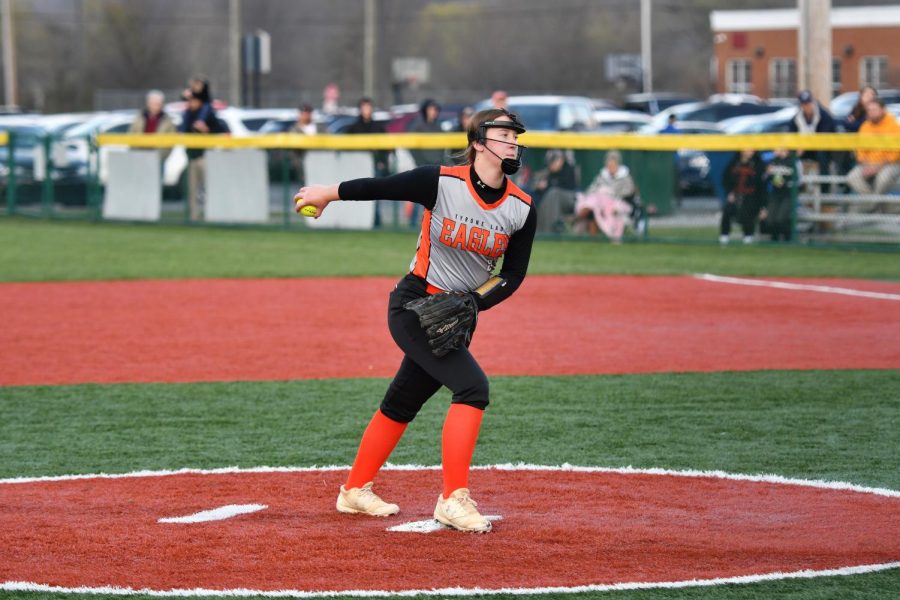 The Lady Eagles started the week off by adding a 12-2 win over Mount Union to their record on Monday. May 9.
Their win was against Mount Union, who they were supposed to play them April 8th, but it got rescheduled.
The Lady Eagles put on 15 hits throughout the game. Freshman Sam Shaw had the most hits of the day with 4. Senior Maci Brodzina and junior Beth Pearson each had three hits, and together they totaled 5 RBIs.
Tiffany Tuskovich had two bunts to put her on base, and Kaleigh Brodzina and Allison Beeman drove in a few runs each with solid line drive hits. Emily Smith also had one hit and one RBI.
Pitcher Summer Shaw struck out 11 and only allowed 6 hits and 2 runs.
The Lady Eagles play Bald Eagle next for the give-back game on May 10th at home.
SCORE BY INNINGS
Tyrone 200 414 1–12 15 3
Mount Union 000 200 0– 2 6 0
2B–Pearson, M. Brodzina 2 (T); Crisswell (MU). Multiple hits–Pearson 3, M. Brodzina 3, Sa. Shaw 4, T. Tuskovich 2 (T). RBI–Pearson 2, M. Brodzina 3, Beeman 2, Smith, Sa. Shaw, K. Brodzina 2 (T); Gardener (MU). WP–Su. Shaw. LP–Broebeck. SO–Su. Shaw 11, Broebeck 3. BB–Broebeck 3.