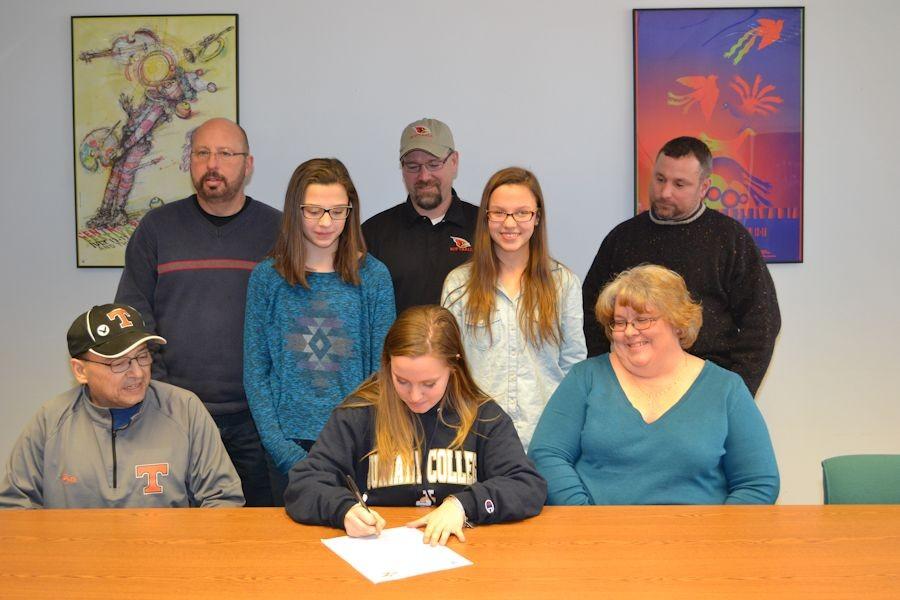 Kendra Wertz
Tyrone senior softball and soccer standout Anna Baran has committed to Juniata College to continue her legacy as a softball pitcher.
When considering her options for college, Baran was looking for a small school with good academics that also had a close knit softball team that felt like a family.  According to Baran, Juniata offered everything she was looking for in a college.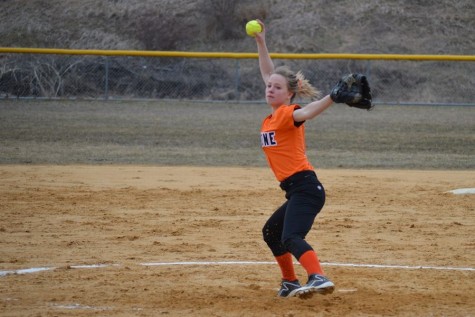 "Juniata has an amazing academic program and I loved that the softball team eats every meal together every day," said Baran.
Baran has been not only a leader but a four year starter to the girls softball team. She is the top pitcher at Tyrone and leaves nothing but big shoes to fill for girls coming up in the future.
"I am so very proud of my daughter, being both her father and coach.  She has worked so very hard to get to the next level," said Pete Baran, who is both Anna's dad and the Tyrone varsity softball coach.
"This has been a year round process for her, with going to her pitching coach weekly, playing travel ball, conditioning and clinics at Tyrone. She's a team leader and I will miss coaching her She will be very hard to replace in the lineup," added Coach Baran.
Baran plans to major in elementary and special education at Juniata.
Baran says she will miss the girls on Tyrone's team and her coaches, but is really looking forward to this next chapter in her life and softball career.