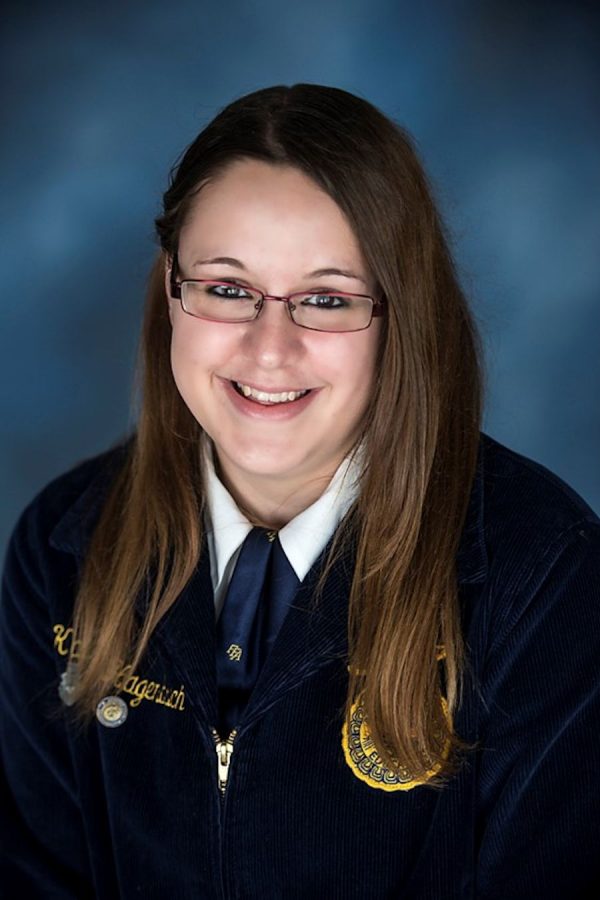 Tyrone senior Katrina Hagenbuch placed sixth at the South Central Pennsylvania FFA Regional Extemporaneous Public Speaking Competition in Mechanicsburg, PA on April 19.
Twelve students qualified from 12 different counties, representing four area groups. Katrina's topic was on robotic milkers and how they impact the agricultural industry. Katrina shared her personal experience of traveling to the Hoover's Dairy Farm in Sinking Valley and observing their robotic milking system installed in the past year.
"Extemporaneous speaking was very difficult because I only had a half hour to prepare a speech on a topic. I didn't know what my topic was until a half hour before my presentation. I am happy I went out of my comfort zone and got as far as I did. I know this skill will help me in the future," said Katrina.
In this Career Development Event (CDE), students deliver a speech on one of three agricultural topics randomly drawn from a stack of fifteen cards. The participants are given 30 minutes of preparation with only the ability to bring in five reference items and no use of the internet. In this event students gain great practice to learn how to think on one's feet and make one's case quickly and persuasively. After the four to six minute speech, judges may ask related questions, which students are also scored on.
Events like this help to prepare students in careers such as farm broadcaster, journalist, public relations representative, educational specialist, college professor, agriculture/farm news director, public speaker, lobbyist, agricultural attaché, and agricultural instructor/FFA adviser to name a few.