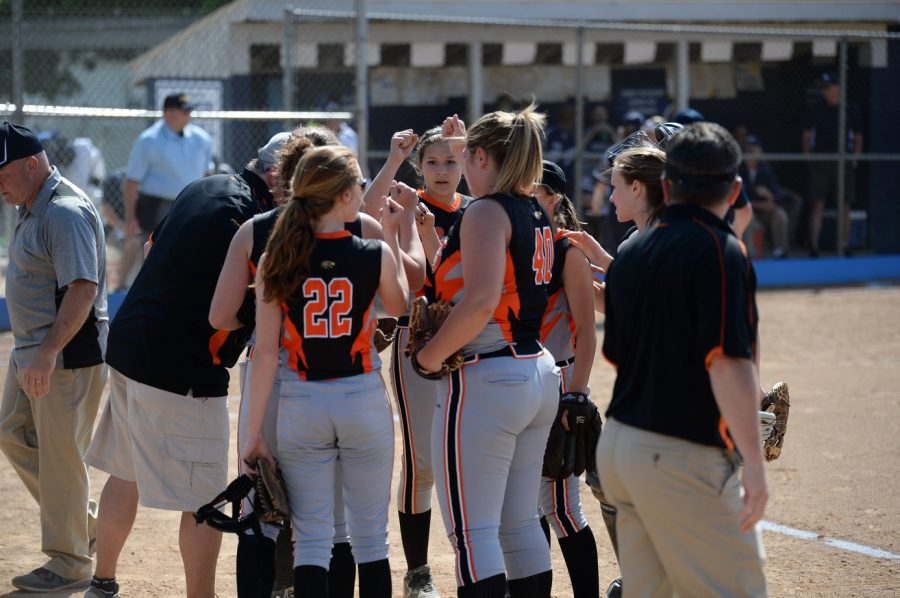 Terry McCaulley Jr.
The Tyrone Lady Eagles entered the playoffs Monday as the eighth seed making their first playoff appearance since 2005. Their opponent was the number one seeded P-O Mounties, who had only lost one game all season.  To say that P-O was the favorite in this game was quite an understatement.
However, the Lady Eagles were not at all intimidated by the opposition and almost pulled off one of the state's biggest girls softball upsets in recent memory.
After leading for most of the game, it took a walk-off homer from Philipsburg in the bottom of the seventh to defeat the Lady Eagles 7-6.
"I hope that one of the things that we take from this game is that the girls realize that they have the ability to compete with and beat any team they play. To show up in that environment and dominate the number one ranked team in the state was truly phenomenal. Our coaching staff could not be prouder of each and every one of the girls rising to the challenge," said Tyrone head coach Doug Myers.
The Lady Eagles started off the game fired up, scoring five runs in the first two innings off P-O starting pitcher Kam Harris. Callie Maceno, Grace Gensimore, and Winnie Grot worked together to load the bases in the second inning to put Philipsburg on their toes. Sophomore Ally Jones then knocked in two runs on an error to P-O's Rachel Simpson. Grot advanced to third. Ella Pearson then hit a single to right center field to score both Grot and Jones, making the score 5-0 Tyrone after one and a half innings.
"Once one of us started hitting off of Harris, we all started to hit," said sophomore Ally Jones.
Later in the game, Pearson started off with a walk from Kylie Adams. Emily Lehman then singled to right field to put Pearson in scoring position for Tyrone's final run of the game. Emily Hamer then knocked in Pearson with a fielder's choice to the second baseman Simpson.
In the seventh inning, Philipsburg came with their bats determined to win. The Lady Mounties hit two two-run home runs to end the game 7-6.
Lehman led the team in hits with two. Pearson and Maceno each had one hit for Tyrone to have four hits.
"They're a solid team and knew what they had to come back and win the game," said senior Emily Lehman.
The Lady Eagles season came to an end after making playoffs for the first time in 13 years. Tyrone didn't let Philipsburg phase them and came to play the game.