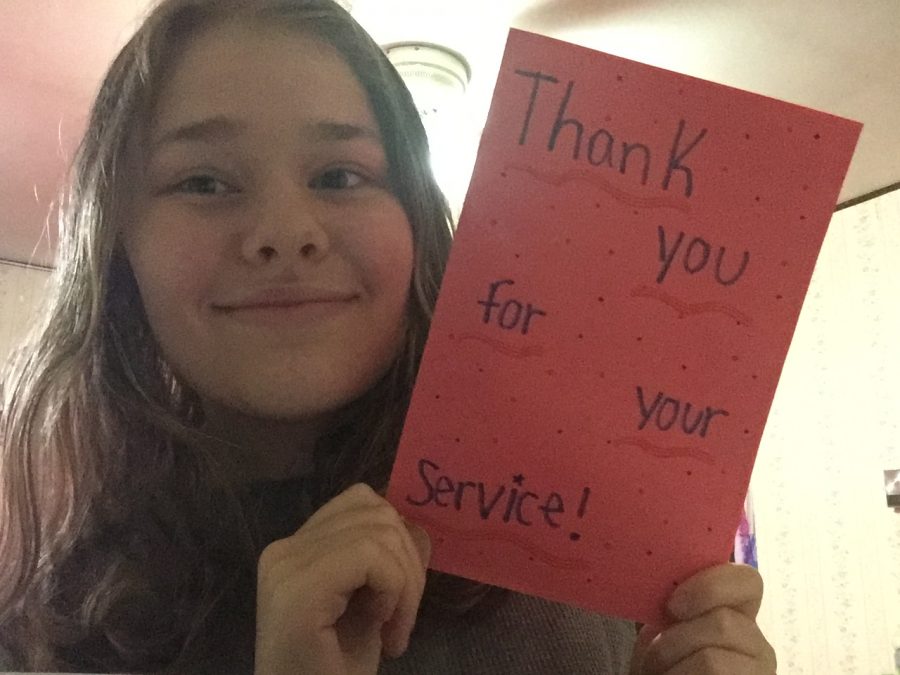 Sarah Christofer
Memorial Day is a time to remember those who served and sacrificed for our freedoms. Since social distancing restrictions are still in place, the Tyrone High School FFA would like to work with the community to distribute 350 cards to veterans at the James E. Van Zandt Veterans Hospital in Altoona for Memorial Day; not as celebration, but to give support.
Tyrone students Sarah and Emily Christofer started a project last year to send Easter cards and baskets to local assisted living centers.  As Memorial Day approaches, the Tyrone Area FFA would like to again work with the Christofer's to shower veterans with cards.
A student committee was formed, and research was done as part of their service project.
Tyrone High School students can receive community service hours for creating cards. The committee established for every two handmade cards, one hour of community service can be awarded.  Tyrone Area High School students must have 15 hours of service hours to graduate, starting with the class of 2021.
Some examples of sayings to include on cards are:
We enjoy freedom and independence, but we do remember their price.
We appreciate all the great deeds and sacrifices done to grant us a chance to enjoy freedom.
I do remember, each day and each minute.
I promise to keep the memory of the sacrifice of those who have died for my country.
Thank you for your service.
Cards can be dropped off at the Daily Herald office at 1067 Pennsylvania Avenue in Tyrone through the slot in the door or in the Community Service box at the Hoy residence in Warriors Mark.  Please have all cards dropped off by May 18, 2020 by 5 PM.
During the Memorial Day weekend, the students are also asking the community to display red, white, and blue ribbons, flags, and signs in their windows, on their porches, or in their yards to remember those who provided us our freedoms.  Please share photos at Tyrone Area FFA Chapter Facebook page, Twitter account @hoytiffany, or email [email protected]
Questions may be sent to Tiffany Hoy, Tyrone Area FFA Advisor at [email protected] or call 814-684-4240 ext. 3131.