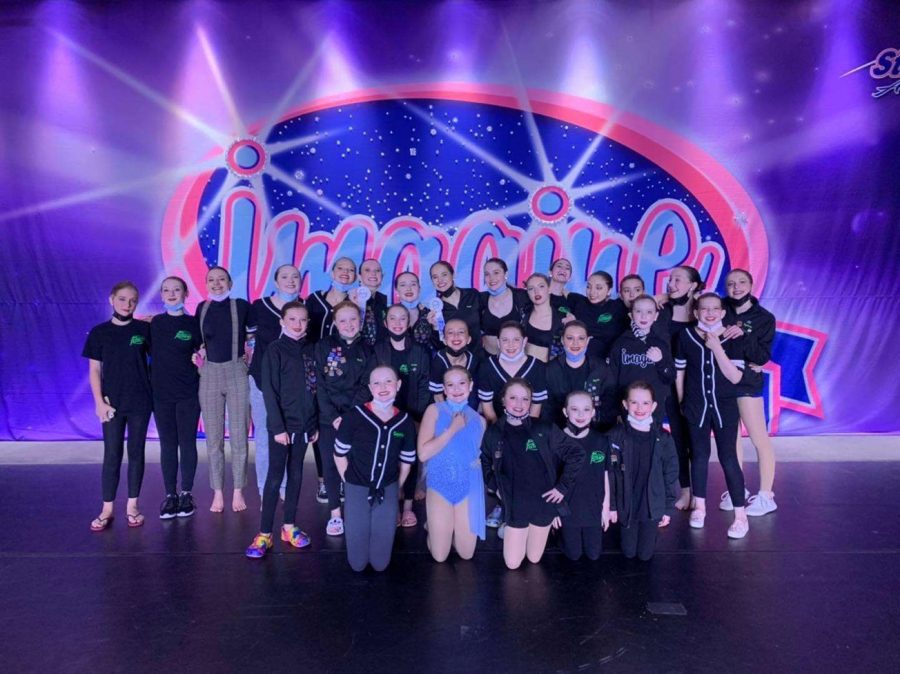 Lindsay Pullara
Dance Fusion owner and artistic director Lindsay Pullara is excited for the 2021-22 dance season. The dancers and instructors have been back since early September and everyone seemed to be ready after a long break.
"I have a hard time letting go of summer every year…but now it's time to leap into the new season," said Pullara. "I love my job, all the students, alumni, and the community we have built."
The competition team members have been keeping up with their dancing all summer with different intensives and guest choreographers. Having their tryout week early in June they have continued to come to classes throughout June and July, whether it was conditioning, technique, or tumbling classes.
August gave them a little break with some guests coming in to choreograph or teach. However, most recreational dancers haven't seen the studio and friends since May.
"I hope to get back to a more "normal" season, being able to do parades, community events, performances, and traveling with our competitive teams," said Pullara.
COVID has had an impact on the studio within the last two years as well. Complying with CDC and the local health department guidelines, Pullara shut down the studio in the spring of 2020. That year they had an outside recital in the parking lot, it might have seemed crazy to some but they pulled it off and it was a success.
After she reopened last fall masks were not enforced at first but it wasn't long before they made an appearance.
With dancers missing classes because of being quarantined, girls who were missing had to dance on Zoom. Although it probably wasn't ideal, they made it work. They had a virtual Christmas recital but it was nothing but up from there for the company. They got to start and finish their competition season as well as having a spring recital.
"COVID policies are a pretty touchy subject in the Tyrone area, but we will continue to follow the local health department and CDC," said Pullara "we made it through last year and we will do whatever it takes to do the same again this season."
With all of the excitement and anticipation of a new season also comes some sadness as senior members begin their final year.
Senior Paige Shultz has been dancing for 12 years. She has always had a positive impact on all of her friends and young dancers at the studio.
"I'm going to miss all of my friends and my teachers, I've known them all since I was a little kid."
Shultz plans to attend Penn Tech for dental hygiene and hopefully teaching dance while in school and after she finishes.