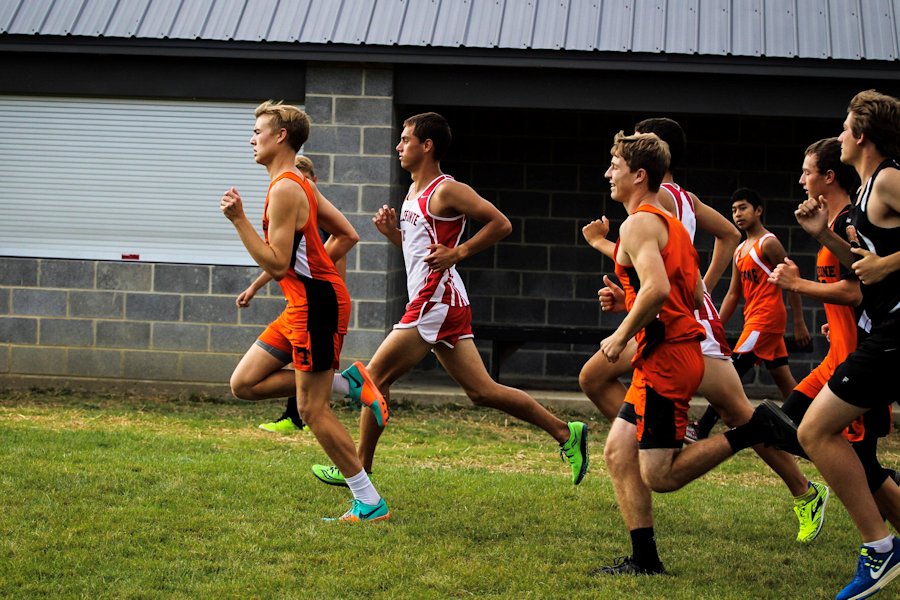 Despite battling several key injuries this season, the Tyrone Cross Country team was able to secure a victory against Bellefonte 25-30 on Tuesday September 12th, raising their record to 2-0.
Freshman runner Ian Imler hurt his foot on the second lap of the Bellefonte meet, and junior runner Zach Kohler has been out with an injury since the beginning of the season.
"We had guys step up and fill in point wise for Zach [Kohler], who isn't running at the moment, and for Ian," said senior runner Joe Kohler.
The team is unsure of the severity of Zach Kohler's injury, nor are they certain of when he'll return. Despite this, the outlook for the upcoming week is optimistic.
On the girls side, Tyrone coach Tammy Wills is excited to be fielding a team this season. Last year there were not enough female runners to compete as a team.  However, this season the squad has increased to seven runners.
"The next week looks winnable as long as everyone is healthy and keeps improving," said Joe Kohler.
The team will attend the Red Flash invitational at St. Francis on Saturday, September 16th, and look to defeat Clearfield next week on Tuesday, September 19th.