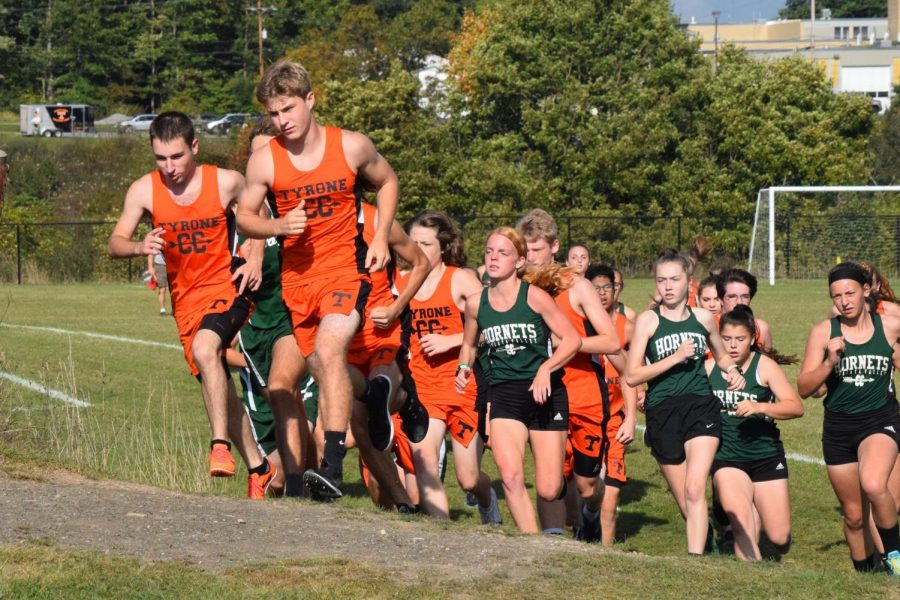 Nathan Yon
The 2019 Golden Eagle Cross Country team is now 12 meets into the season with improving results. They have won six meets so far and the runners are showing improvement as the team nears the end of the season.  The Mountain League Championship is on Wednesday and District Championship meet is next Saturday. 
For the boys, junior Garin Hoy has consistently been the top finisher for the team.
Senior Matt Savino and sophomore Adam Detwiler are coming in right behind Hoy.
"Our team is young but is a very strong team and I am looking forward to we can do at Districts," said Savino, "I have high hopes going further into the season." 
For the girls, junior Ella Pearson, sophomore Marissa Lewis, and freshman Beth Pearson are the Lady Eagles top finishers.
"Cross country teaches you how to work hard and push yourself," said Pearson.
With most of the team reaching their goals and getting their personal bests, the girls team is a powerhouse and is doing great so far.
Most of them have been earning personal bests and are looking forward to the Mountain League Championship Meet on Wednesday, October 16 at Penns Valley and the District Championship Meet at Indian Valley on Saturday, October 26.