Tyrone Boys Soccer Under New Leadership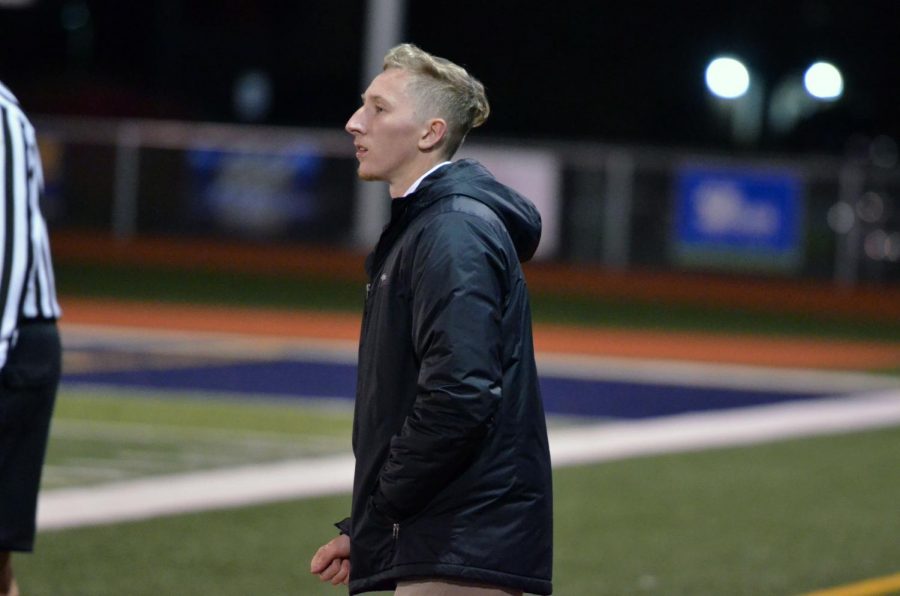 The Tyrone boys soccer team is looking forward to next season with a new coach and several new players. Taking over for Nick Miller is the coach assistant from last year, Bellwood graduate and former Tyrone and Penn State Altoona player Alex Bartlett.
"
Many of the team goals that we are establishing for this year are surrounded by winning and driving a winning culture"
— Alex Bartlett
Bartlett comes to the team with a lot of playing and coaching experience. Bartlett played at Tyrone for four years and went on to play at Penn State Altoona for two years. He is currently an elementary gym teacher at Tyrone and also the girls junior high assistant basketball coach.
Bartlett has high expectations for his team and plans to challenge them to reach the next level.
"I would like to compete in every game, practice, and film session. Win the Mountain League then go on to win District 6. Many of the team goals that we are establishing for this year are surrounded by winning and driving a winning culture," said Bartlett.
Bartlett has already been working with the team in the off-season to help improve individual skill and team chemistry.
"[I would like to] set high expectations and standards each time we go to a clinic or kick-around and build the foundation of our team motto, whatever it takes. In addition, really focusing on technical abilities, so when the first day of practices come, we can jump right into more complex things," said Bartlett.
Last year the soccer team was very successful, upsetting the number two seeded Hollidaysburg in the playoffs and losing a close 2-1 game to number one seeded Bellefonte in the District 6 championship.
"I know we will have great potential to accomplish big goals this season. I believe that if we demonstrate focus and hold ourselves accountable each day anything is possible. Also, with the addition of Dustin Elder and Kyle Bartlett assistant coaches, the instruction and feedback given to the players will be at a high-level," said Bartlett.
The new coach is looking to make some good changes to help the team perform this year. Bartlett has also been working on getting the team to the highest level that they can play.
"Staying healthy for the whole season is going to be huge for us in addition, I believe some of the most important players are going to come off the bench. No matter what starting 11 we out on the field, we're going to be a tough team to beat. The difference between us and other teams though, will be quality and hard working players that come off our bench," said Bartlett.
About the Writer
Kelton Raabe, Staff Writer
Hello, my name is Kelton Raabe. I am Junior at Tyrone. This is my second year in Eagle Eye. I am a part of the prestigious boy's varsity soccer team and...