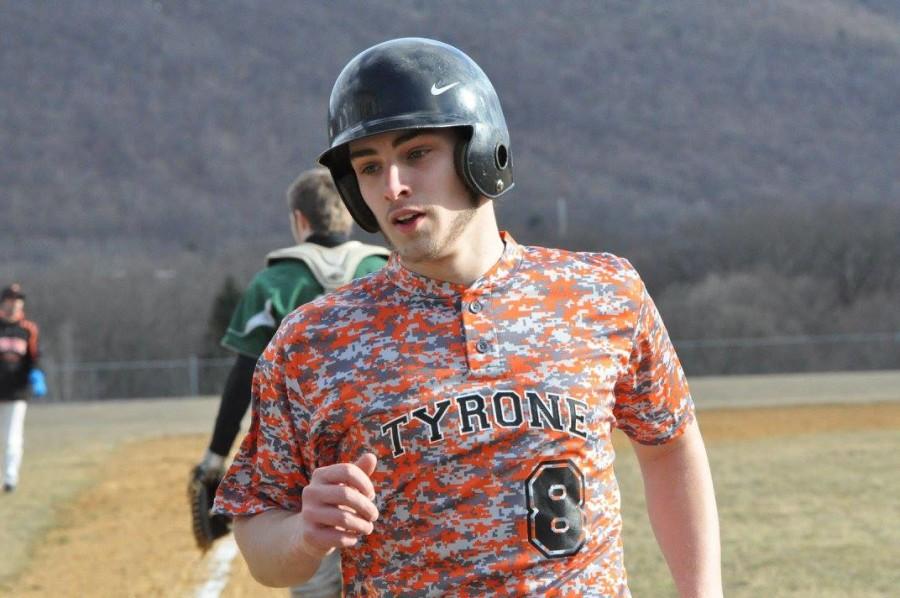 Terry McCaulley
An outstanding pitching performance by Tristan Lingafelt, a clutch save by Hunter Jackson, and timely hitting by Zack Soellner led the Tyrone baseball team to a 8-5 Mountain League victory yesterday at Penns Valley.
"I struggled at first but thanks to my defense behind me, I was able to get in rhythm and throw strikes and get the outs," said Lingafelt of his start.
The game started off hot for Tyrone in the first inning as they batted around the order to open the game. Tyrone scored four of the their eight runs in the first inning alone.
Tyrone's  Zack Soellner went 2-3 and scored a run and had four RBIs in the game.  Matt Brennamen and Pooky Soellner also had two hits a piece for the Golden Eagles.
"We came out strong early and ended up with a good team win," said Soellner.
The Eagles will be in action Wednesday at home vs. Phillipsburg at 4:30.