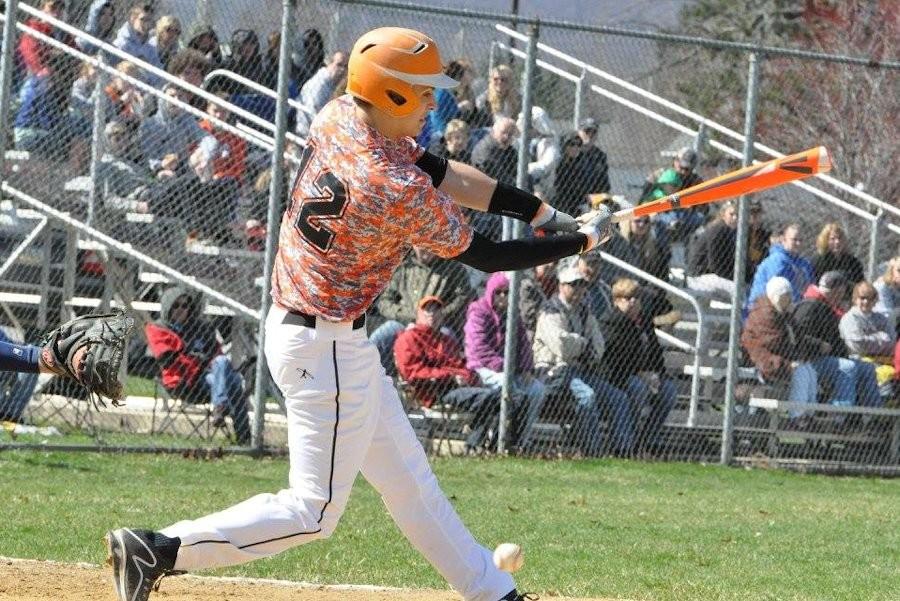 Terry McCaulley
The Tyrone baseball team lost a double header conference game to the Huntingdon Bearcats yesterday in Huntingdon.
Tyrone continued their slump losing the first game 9-1 and then lost 5-1 in the second game.
Tyrone has had a bit of a problem with putting W's in the win department since their upset win vs. Bellwood two weeks ago.
The Eagles managed to only score one run in each game. In game one sophomore Gary Weaver batted in junior Drew Hunter to score the Eagle's only run in game one.
Brian Gunter received the loss in game one. Brian turned in a good pitching performance but the Eagles couldn't make plays to back him up.
Drew Hunter started off pitching in the second game.  Hunter was pulled mid-way through the game and Pooky Soellner came into relieve. But the Eagles couldn't overcome the hot bats down in Huntingdon.
"Our offense has struggled to put up runs when we are in dire need of a score," said Tyrone infielder Zachariah Soellner.
Tyrone will have a tough match up against Williamsburg in Williamsburg on Friday April 24, 2015.