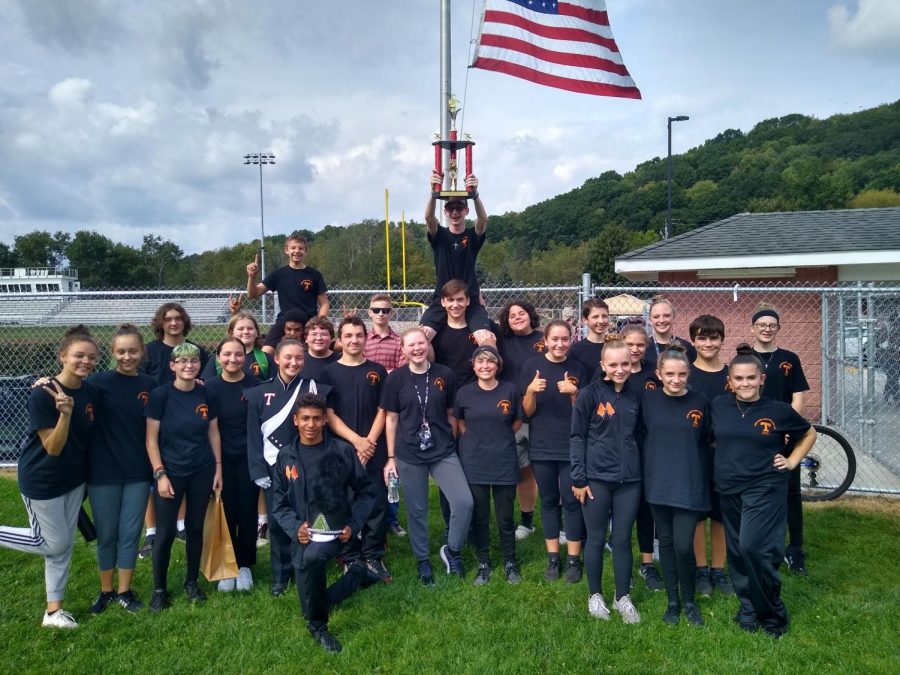 Photo courtesy of the Tyrone Band
The Tyrone Marching Band started their season strong by placing first in their division with a score of 79.43 at their first competition of the season in Brockway on Saturday, September 18th. 
Getting such a high score for it being the band's first competition wasn't easy to do, according to Tyrone Band Director David Hock, especially with the challenges that the band has faced the past several weeks due to COVID.
"It's been a rough couple of weeks with various students missing for quarantine, [and we were] missing one of our drum majors for part of the show," said Hock. 
Because of the missing band members, the entire show is not complete yet, so Hock believes there is still plenty of room for improvement. 
"We have to continue learning drill for the end of our show, cleaning the drill forms, and continue to make adjustments to the music to make it better," said Hock.  
The band is hopeful that the entire show will be ready for their home competition on Saturday, October 2nd.