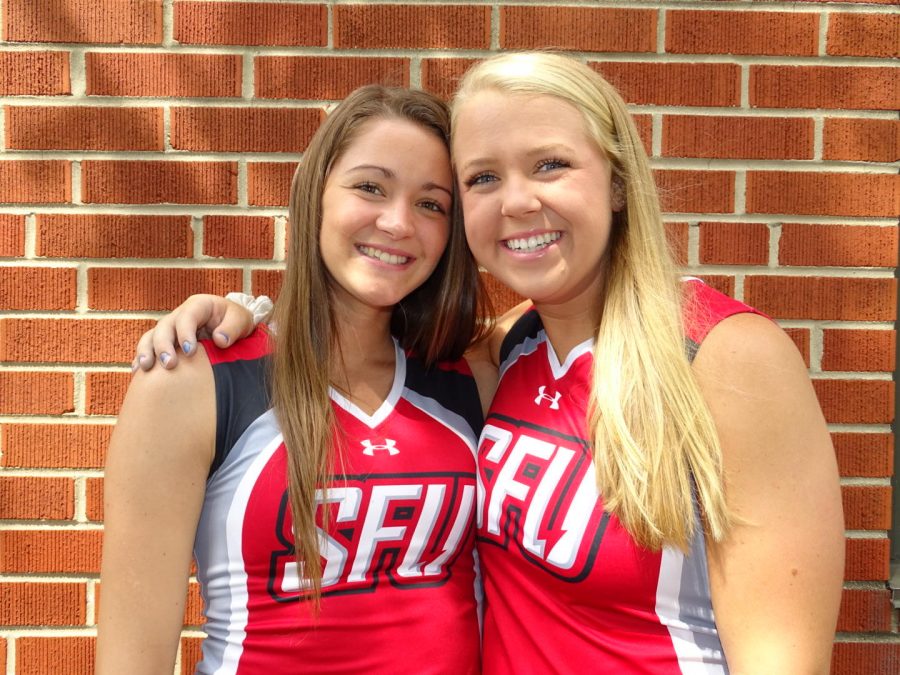 Photo courtesy of Cassie Friday
When most people think of college students and spring break, they imagine them going to the beach, partying with friends, and probably getting into trouble.
But 2017 Tyrone grad and current Saint Francis University student Cassie Friday is doing something completely opposite of the stereotypical spring break this year.
Friday will still get to spend her spring break in sunny Florida, but instead of partying and going to the beach, she and her friends will help children with chronic diseases have the vacation of their dreams.
"I will be traveling to Kissimmee, Florida [to] help to serve children with chronic illnesses along with their families to have a memorable experience and enjoyable time together. I am very excited to be a part of this program," said Friday on her social media fundraising page.
Friday, who is in the physician's assistant program and also is a cheerleader at St. Francis in Loretto, will volunteer at Give Kids The World Village, an 84-acre, a nonprofit resort that provides weeklong, cost-free vacations to children with critical illnesses and their families. The Village and its community partners provide children and their families accommodations in fully-furnished villas, transportation, tickets to theme parks, meals, and daily entertainment.
The organization was created when a little girl with Leukemia wanted to visit Orlando's theme parks. Unfortunately, the girl's wish was not granted because she had passed away. Following this heartbreaking event, group founder Henri Landwirth wanted to help every child's dream come true. The Give Kids the World Organization has been putting smiles on kids faces since 1986.
Friday and some of her St. Francis classmates will help give some very deserving children the time of their lives and provide them and their families with joy and great memories. 
"From what I'm told, we will perform many tasks such as greeting the families at the airport with huge signs and smiles, delivering meals to children at their villas, and assisting the children around the park on different attractions," said Friday. 
To learn more about the volunteer experience at the resort, click the video attached to this story.
According to Friday, the trip will cost about $1,100 and she would appreciate any help and support that members of the Tyrone community can provide.
"I am seeking help from friends and family to reach my goal of $1,100 to cover my airfare, housing, and travel expenses. Any donation is welcome and I thank everyone in advance for your love and support," said Friday on her Facebook fundraising page.
Anyone who would like to help should click the following link to donate: https://www.facebook.com/donate/730372044106355/  
She is also seeking donations of other items and letters to take to the children.
"If anyone would like to donate gifts for the children, candy, food, or just a simple letter for them, it would be much appreciated, " said Friday, "Anything we give I'm sure will make someone's day."