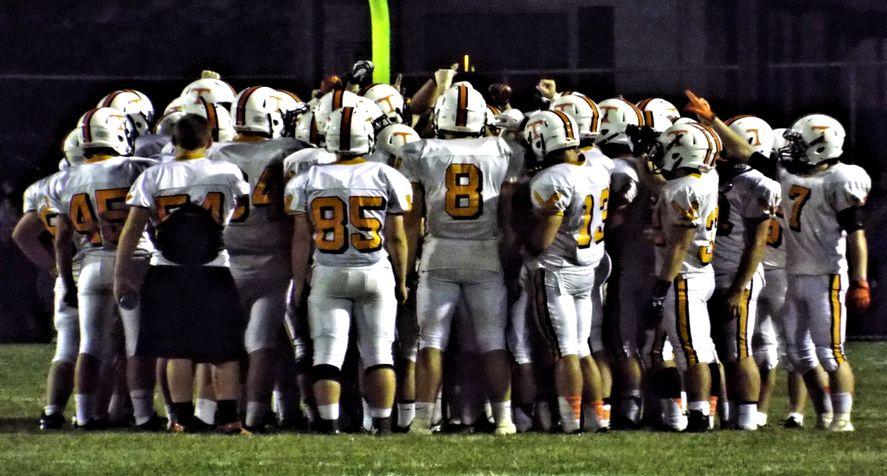 The entire town of Tyrone traveled to Bellwood on August 30th to face the Blue Devils in the annual 'Backyard Brawl'.
Most of the community did not know what to expect of the Eagles- considering it is the first game of the season.
While the Bellwood players were warming up, Tyrone Cheerleader, Hailey Durbin said ''Bellwood looks really good this year, this for sure will be a good game.''
Shortly after that, the Backyard Brawl had begun.
The game started with a few bad plays, but like always, the Eagles stepped up to the challenge.
As the game went on, Tyrone improved immensely. Team work and good passes led the Eagles to a 14-0 lead by the third quarter.
The game got competitive when the Devils scored a touchdown in the middle of the third quarter. With the score 14-6 going into the fourth, the Eagles had scored another touchdown.
Tyrone concluded the game with a score of 20-6, allowing the Golden Eagles taking home the coveted Backyard Brawl trophy.