Top 10 Fantasy Football players of 2014-2015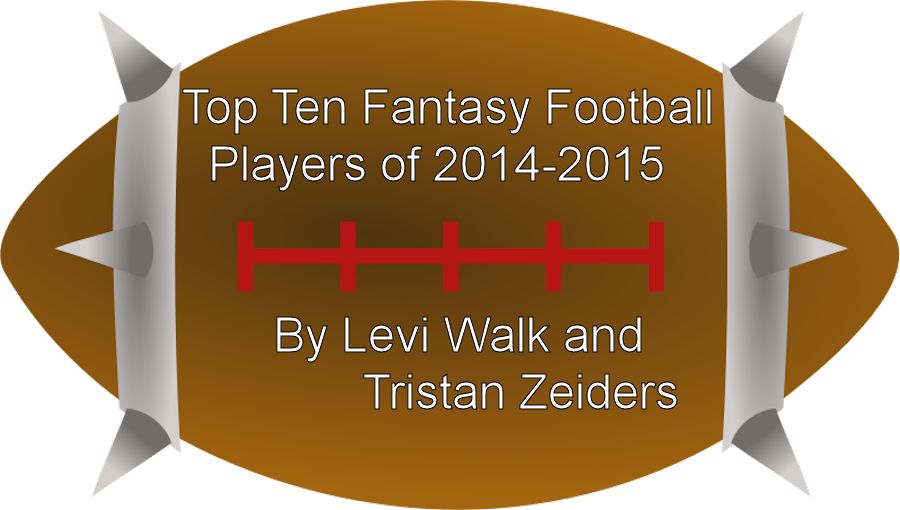 This Fantasy season has seen its fair share of ups and downs. We saw fresh faces like Odell Beckham Jr. and Mike Evans wow us with their outstanding ability and talent, and we've seen veterans like Aaron Rodgers and Peyton Manning do what they have been doing for years.
Either way, this year has exceeded our expectations and so have the players on this list.
When we created this list we took into consideration all the various positions, which is why you may notice that some players with higher points than others are lower on the list.
So without further ado, here are our Top Ten Fantasy Football players of the 2014-2015 season:
10. Jordy Nelson (WR-GB)– As the head of the Cheeseheads receiving core Nelson has made it known that he is out to help win games averaging 13 points a game and helping no. 2 on the list Aaron Rodgers look good scoring 204 points this year.
9. Matt Forte (RB-CHI)– Forte has always been a threat in the league since he was a rookie. Forte has averaged almost 13 points a game this year and has racked up 221 points this year from that.
8. Demaryius Thomas (WR-DEN)– Thomas is the definition of a manning magnet with a total of 206 Fantasy points this year. Thomas has proved himself to be a top receiver in the league averaging 15 points a game all year.
7. Rob Gronkowski (TE-NE)– The only tight end to make the list.  Though he hasnt scored as much as other players on the list,  Gronk is averaging 12 points a game as a tight end and is arguably one of the most consistent player on this list. Gronkowski has also scored 175 Fantasy points this year.
6. Le'Veon Bell (RB-PIT)- Bell is only entering his second season and already has staked his claim as a top running back in the league averaging 11 points a game and scoring over 264 points this year and staying consistent while he does it.
5. Antonio Brown (WR-PIT)–  Brown has been broughten up alongside names like Jerry Rice and Calvin Johnson scoring over 20 points 6 times this year and over 15 6 times and has scored 219 points total as a receiver which is more than most quarterbacks.
4. Peyton Manning (QB-DEN)– An amazing fantasy player last year better than this year and is still a top quarterback at the age of 38, while others say he is too old the numbers prove that age is just a number totaling a total of 278.80 points this year.
3. DeMarco Murray (RB-DAL)– Murray is having an MVP season and the numbers can back him up with  a total of 243.80 fantasy points this year.
2. Aaron Rodgers (QB-GB)– Rodgers has done nothing but good this year averaging 28.4 points a game and has 308.8 points total making him the second highest scoring player on this list.
1. Andrew Luck (QB-IND)– For Andrew Luck the fantasy points that he has amassed so far this season are more than any other player this year. Luck has a total of 321.20 fantasy points in the season
About the Contributors
Levi Walk, Photo Editor
Hi, have a moment? My name is Levi Walk. Add a "photography" on the end there and type that into the instagram search bar and you'll see two things:...
Tristan Zeiders, staff writer
Hey I'm Tristan Zeiders freshman at Tyrone High School. I was born August 23, 1999. I was happy that day. This is my first year being a staff writer for...