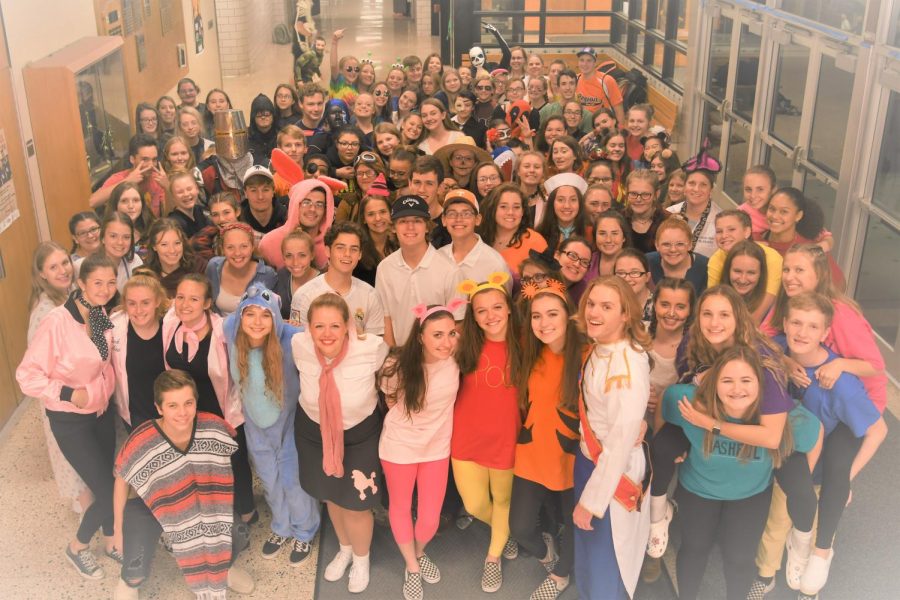 Todd Cammarata
After three years of having events and activities canceled or scaled back due to the pandemic, many Tyrone students are excited to get more involved in the school community this school year.
In order to rekindle interest in the various student organizations available at the high school, a group of current TAHS seniors decided to plan a new event to kick off the school year. The first-ever Tyrone Club Fair will occur on Friday, September 2.
Seniors Marley Grazier, Lydia Seltzer, and Vivian Sciarrillo have been working with teachers and administrators since last school year to plan the Club Fair.
Grazier is excited about what she hopes will become an annual event.
"As the one who thought up the idea of the Club Fair, it is absolutely crazy cool to see it come to fruition," said Grazier, "I hope to see this continued for every year to come as it is going to be pivotal for student involvement. We've worked very hard the last few weeks to get this all figured out. I hope more than anything that students enjoy the event, have fun, and join some clubs!"
Because so much was canceled due to COVID, students have been shying away from club membership. Membership in almost all of the clubs and student organizations in the school is down. Some say it was simply because they didn't know enough about them.
"I saw the different clubs doing a lot of activities last year, but I wasn't really sure how to get involved, so I didn't really join any clubs," said sophomore Mariyah Hunter.
The Club Fair will give students an opportunity to learn more about the clubs available to TAHS students.
"I'm intrigued to learn about more clubs and to see more kids get involved, especially the freshman and sophomores who know less about the clubs," said senior Hanna Eakin.
Tyrone social studies teacher Cummins McNitt has been working with the club advisors to set up an informational table for each club.
Student representatives and teachers will be at each table to introduce the club to students seeking information.
Student Council representative Elaina Gehlman hopes that Student Council can recruit some new members at the Club Fair.
"Student Council is in desperate need of underclassmen, most of our members are seniors, and I want to make sure Student Council continues long after the seniors graduate," said Gehlman.
Another club that is actively looking for new members is the Mock Trial team.
"Mock Trial is one of the most challenging and fun academic competitions that students can get involved in, but we were barely able to put together a team last year," said Mock Trial advisor Todd Cammarata. "Mock Trial is an incredible opportunity for students to develop their speaking and critical thinking skills while having fun competing against other schools. I hope we can get some new recruits and have a successful season this year."
In addition to the club fair, there will also be a fun assembly with teachers and students competing in various entertaining competitions.
The following Tyrone High School Clubs and Activities will be represented at the Club Fair:
All Eagles Club
Aevidum
TAHS Bands
Board Game Club
Drama Club
Eagle Eye News
Eagle Inn
FBLA
FFA
Golden Revolution
HOSA
NHS
Mock Trial Team
Prom Committee
Quiz League
Eagle Yearbook
Skills USA
Speech Team
Student Council
Youth Action Network (YAN)
The event will be held Friday, September 2 during seventh and eighth periods.