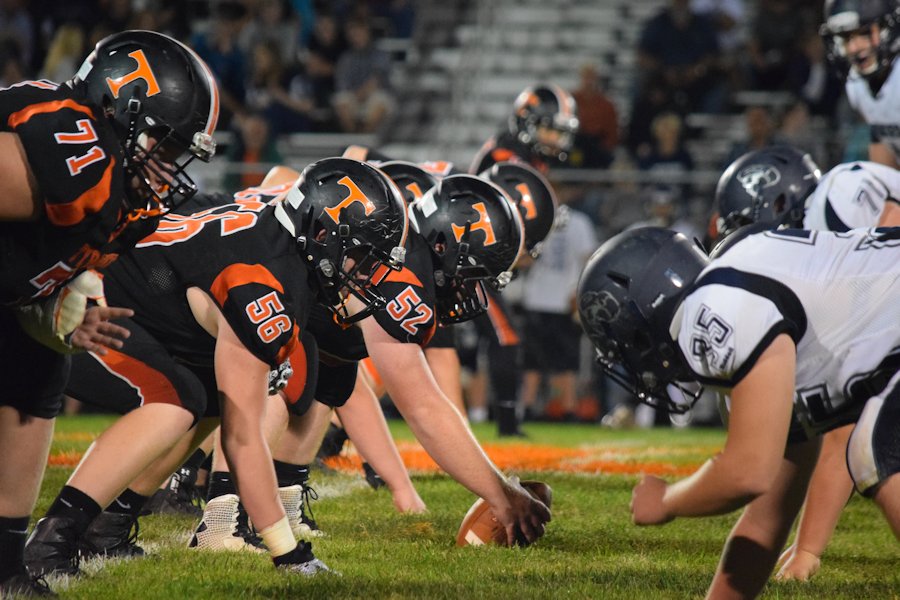 Last year Tyrone came into the Philipsburg game hungry and winless at 0-3, and left with a 42-21 victory over the Mounties.
This season the undefeated Golden Eagles are riding high after three straight wins and it's Philipsburg that brings a 0-3 record into week four.
While Philipsburg probably won't be Tyrone's most formidable foe of the season, records don't tell the whole story and the Mounties should not be taken lightly, according to Tyrone Head Coach Jason Wilson.
"Never overlook an opponent," said Wilson, "We were 0-3 going into this game last season, anything can happen. We need to stay focused on our goal, take it one game at a time and play Tyrone Football the way we have been."
So far this season Philipsburg has had a stagnant offense. The Mounties opened their 2018 campaign falling to West Branch 32-14, in what was their closest game of the young season.  In week two they lost 46-14 to Bald Eagle and are coming off a 55- 7 loss against Bellefonte last week.  
Their lone touchdown against Bellefonte came on a pass from sophomore quarterback Ryan Whitehead to senior TJ Thompson.  Thompson was a bright spot in the Mountie offense with 116 yards receiving last week.
The offensive line for Philipsburg also had a tough game, giving up 7 sacks for -51 yards.  The Tyrone defense will look to be in sophomore quarterback Ryan Whitehead's face all night.
Philipsburg has had issues on the defensive front as well, giving up at least 30 points in all three games.  Last week they gave up 330 yards rushing to Bellefonte.  Tyrone should be able to move the ball with running back Zac Albright. 
Special teams will also be a focus for the Golden Eagles this week as they look to bounce back after a blocked punt lead to the only scoring for Bishop Carroll. The team worked on this in pactive this week and it is imperative that execute their blocks on special teams.
The Golden Eagles have been on a roll so far, winning three straight. Wilson attributes the early success to team unity, player leadership and playing physical. 
"These guys have been working great together all year as a team. You can watch it on film how they celebrate together and how they pick each other up after a mistake. They care more about winning then individual success but the success starts up front. The line on both sides have been very physical after three games," said Wilson.
The Golden Eagles are looking to add another victory to their collection, they are set to duke it out with the Mounties this Friday in Philipsburg at 7:00.