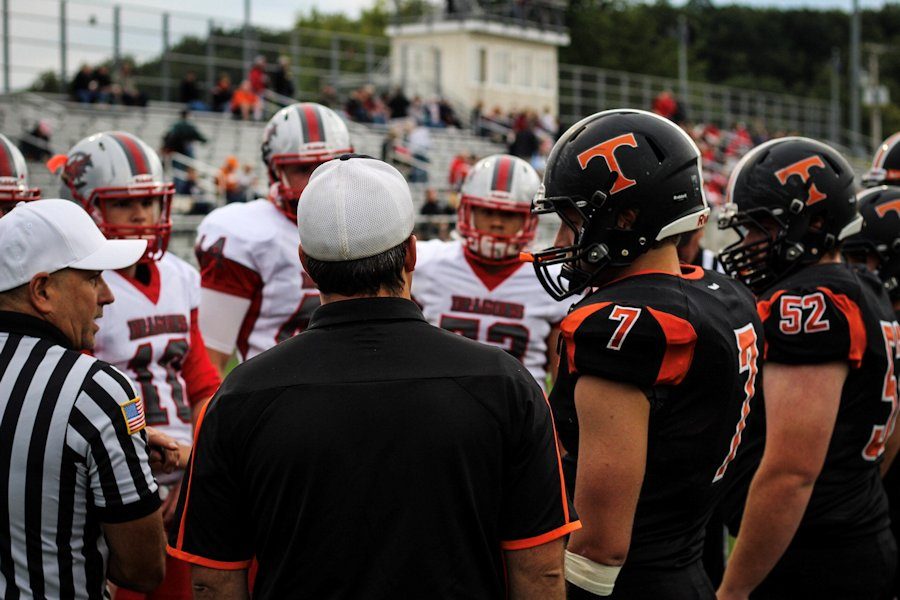 The Tyrone Golden Eagles will travel to the Cove for a week two rematch as they take on the Central Scarlet Dragons on Friday.
The 3-7 Golden Eagles are coming off a solid homestand where they went 1-1. The loss came to a very strong opponent in the 9-1 Chestnut Ridge Lions last week. Tyrone was stagnant out of the gate last week against the Lions, but in the second half, they proved that they can take on anybody.
The Dragons have soared to an honorable 7-3 record thus far and have clinched the number three seed in the District 6 AAA playoffs.
They have not changed much since the last time these two Blair County foes faced off. They are still good, they still fight, and they still hit. They are aggressive up front and should not be taken lightly.
Don't let the records fool you. The Golden Eagles are not to be messed with come Friday night. When these teams last met, the Dragons were able to capitalize on a few big plays en route to a 31-14 victory. Since then, the Eagles have shown signs of being able to move the ball against anybody. On the flip side, the Dragon offense has been inconsistent this year.
The Dragon defense has been good at times, but it has also had its fair share of hardships. In weeks six and eight against Chestnut Ridge and Bellefonte respectively, the defense had very bad outings–giving up at least 40 on both occasions, which matches Tyrone's numbers against those two opponents as well.
Central has had an up and down season from the offensive side of things. Against Chestnut Ridge, the Dragon offense practically got shut out as it was the defense that scored their only 2 points. They have tallied as high as 50 points twice this season, something that Tyrone cannot say themselves. However, the Golden Eagles have managed to get the ball in the red zone a lot this year, even against the mightiest of foes. The problem has just been punching it in.
The Golden Eagles are in a good position. Chestnut Ridge was a good test for Tyrone last week. If they can have a solid two halves rather than only one, the Eagles will come home victorious. Failure to secure two solid halves, on the contrary, would prove fatal.
Many may say that the 3-7 Golden Eagles shouldn't even be in the postseason. The only thing that matters now is they're in, and they're coming. Tyrone will not go down without a fight, but neither will Central. In the playoffs, there's more on the line, and Friday night should be an excellent contest between these two District 6 rivals.