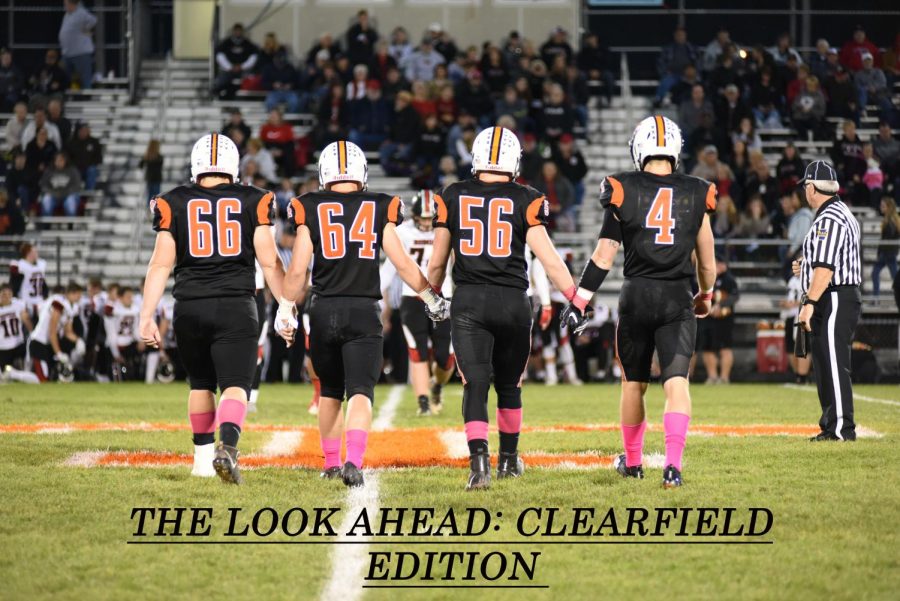 Aary Wright
Last week was a key win for Tyrone and a real confidence boost for the Golden Eagles after a 0-2 start to the season.
Defensively, Tyrone shut out Bellefonte 21-0, only allowing 185 yards and forcing three turnovers.
Sophomore Dravyn Crowell had the defensive play of the night when he grabbed his first career interception and took it from the 40-yard line all the way down to the 1. At this point in the game, the score was 7-0, and after one offensive snap, Tyrone punched it in making it 14-0.
Offensively, Tyrone might have found a new feature back in Brady Ronan who had 105 yards and 2 touchdowns on 22 carries.
Senior Cortlynd Rhoades was also able to deliver a big play in the first quarter when Gwinn hit him on a 37 yard strike for the touchdown.
This certainly was a step in the right direction, but Tyrone has to get ready for a tough, physical Clearfield team who is 3-0; they have already dominated Mountain League opponents Bald Eagle Area (21-0) and Penns Valley (53-7).
Last year, Clearfield and Tyrone were scheduled to meet up in week 2, but the game was canceled due to COVID-19 cases.
Clearfield is returning their top two rushers in their starting back Mark McGonigal and QB Oliver Billotte. Billotte is a returning 1,000-yard passer with 12 touchdowns on 70 completions.
Karson Klione will be the top passing option for the Bison as they lost their top receiver in Jake Lezzer. The offensive line features some solid size in Seniors #64 Josh Steele and #52 Conner McCracken.
Defensively, Clearfield has a big line. While commonly running a 3-4, it should be easier on the line for run blocking, but they will anticipate blitzing on the edges on both sides. Jose Alban and Nate Natoli will be the leaders in the secondary for a unit who recorded 9 interceptions last season.
Head Coach Tim Janocko is in his 36th year with the Clearfield program and having plenty of recent success with their worst record being 6-5 in the last 10 years.
Overall, these teams are very similar and the game comes down to who wants it more and who can outperform, out condition, and out tough their opponent. It should be a very aggressive defensive game, considering both teams have one shutout under their belt for the season.
Since the game is home, the Eagle Eye will be live streaming this week on their Youtube channel. The kickoff is set for 7 pm at Gray-Veterans Memorial Field.