The community of Panzi is a small, impoverished neighborhood on the outskirts of Bukavu. Dr. Dennis Mukwege thought this would be the perfect place to begin his life's work.
Panzi Hospital opened in 1999 as a gynecology clinic. Mukwege initially wanted to focus on helping women deliver babies, but the first patient was not an expecting mother; it was a rape survivor from the ongoing civil war.
Mukwege and his staff were soon overwhelmed with victims of the conflict, and the injuries were gruesome.
In the beginning, Mukwege was the only experienced physician that was able to treat the women. He began to develop a team to help with the treatments. The hospital began to specialize in treating gynecological trauma.
Over the past two decades, Panzi has expanded to a regional scale and become the primary treatment center for rape victims. Over 85,000 women, experiencing problems from either rape or birth, have been treated by the Panzi Hospital.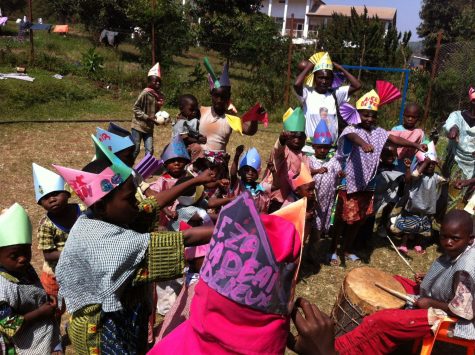 In addition, Panzi's hospital model allows these females to rebuild their lives while recovering.
The Panzi hospital does not only serve health needs, but also psychological support, legal assistance, and socio-economic support.
As Mukwege said, "We can't just treat the finger or the ear. We have to see the person as an entire whole."
Panzi delivers about 3,500 babies per year, and children born at Panzi have a 99.1% survival rate, a very high survival rate coming from the continent with the highest infant mortality rate in the world.
The hospital also now serves the general medical and emergency needs of both genders, from broken bones to cancer patients.
In recent years, the hospital has expanded to reach more people who lack medical care in more rural and underserved parts of the country.  They currently have three additional medical centers outside of Panzi, two in rural areas, and one in the capital city of Kinshasa, with plans to expand in the coming years.
"Panzi is replicating its holistic healing model throughout the country by building 'One-Stop Centers'," said Panzi Executive Director Emily Warne. "One-Stop Centers are essentially  'mini-Panzis' where survivors who are too far away from our flagship hospital can receive holistic care in one location. This mitigates their trauma by ensuring they only have to tell their story once to receive care, rather than travel to multiple health centers or organizations to receive the comprehensive services they deserve."
The Panzi Hospital is striving to be the future of the African healthcare system, especially in a place where help is needed the most.