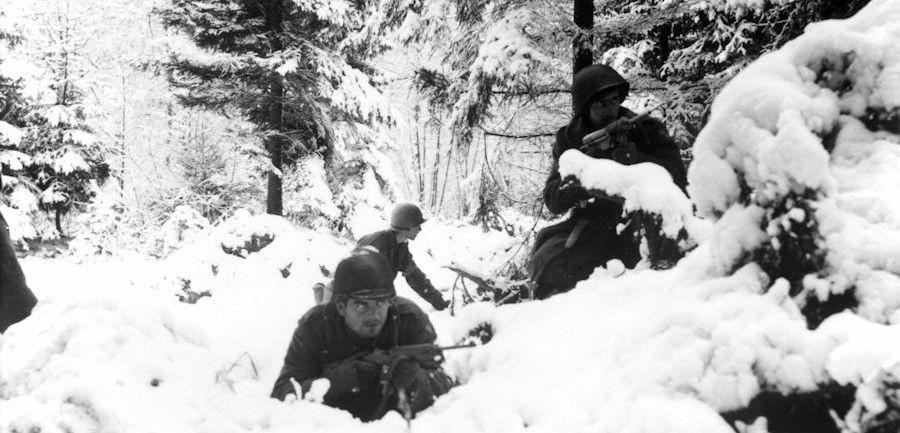 Image in Public Domain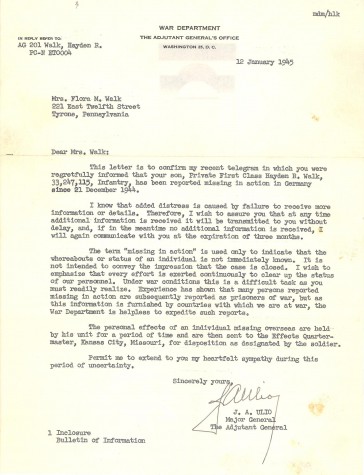 Walk soon found himself on the front lines in the Battle of the Bulge which lasted from December 16, 1944 to January 25, 1945. In the early days of the battle, Walk's company commander called Walk and his comrades together and told them they were surrounded and could not keep fighting. After a couple of hours spent burying mementos, pictures of loved ones and anything of value that the enemies could take from them, Walk and his company put up the white flag. They were taken prisoners of war on December 19th, 1944.
Back at home, his family was starved for information.
Often during the war, a taxi would come to houses to deliver letters from the Western Union. No family wanted to have the taxi stop at their house, because those letters usually informed families that their son, brother or husband was missing-in-action or killed. Women would sit on their porches or look out their windows praying that it wouldn't stop at their house.
Unfortunately, on January 12, 1945 a taxi stopped in front of the Walk family home at 221 East 12th Street in Tyrone. The telegram given to Mrs. Walk simply said that their son was missing-in-action, leaving the family in anguish, wondering if their son had been killed or captured.