The Aftermath
April 1, 2015
Walk did not speak to his children about his war experiences until they were teenagers, and even then he glossed over most of the details. It wasn't until he reached his late 70's and early 80's and his children were grown that he began to talk about his experiences in depth and finally answer questions.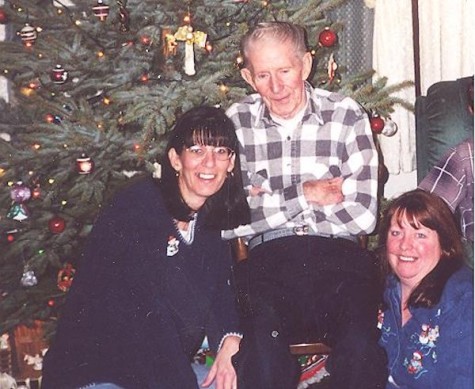 Walk's daughter's Connie Shaffer and Denise Crispell still live in Tyrone. His son Mike, a Vietnam veteran, lives in Ephrata, Pennsylvania.
According to his daughter Connie, like many veterans of the POW camps Walk developed a drinking problem after his return home. She also recalled that whenever her father would hear the song Danny Boy he would shut off the radio or TV because it would remind him of an Irish member of his company who would often sing that song. The sound of it would take him back to the unpleasant memories of war. Walk also suffered from chronic diarrhea, which he blamed on his malnutrition, until the end of his life.
Walk died at age 84 on August 1, 2005. His story, unique in it's own ways, but similar to many other soldiers who endured harsh internment after being captured on the battlefield. Many never saw their families again. It is extremely important to remember their sacrifices and what they went through, as they have paved the way for all of the freedoms we often take for granted.